Let's be honest, figuring out where to eat at Disneyland is like looking at a table of all your favorite foods, and deciding what to eat first. Before heading to Disneyland, I did extensive research to find the must-see restaurants and can't miss experiences. (Check out my Disneyland Trip Planner post!) Below is the itinerary I came up with and a review of every restaurant we visited over our four-day trip. I also ranked our favorite Character dining and top three restaurants!
First, a few tips:
Make reservations as soon as the booking window opens up (at the time of my trip, it was 60 days in advance for restaurants, two weeks in advance for Oga's Cantina)
Use the Disneyland Mobile App as much as possible for reservations - makes keeping a schedule in one place easy
Don't forget about Downtown Disney. There are several excellent restaurants in the area right outside the parks
Tons of kiosks to grab snacks or pick up grab-n-go meals (order through the app) so if you don't feel like a sit-down meal you can make a day of trying all the treats
Get a food map if traveling during holiday time (Halloween, Christmas) as there are special themed treats throughout the parks. The seasonal maps can be found at food kiosks
Character dining ranked:
Goofy's Kitchen (although this could be considered a tie with Mickey's Tales of Adventure)
Top three restaurants:
Day One - Thursday - Disneyland Park (with Magic Morning early access)
Breakfast: Plaza Inn (Breakfast with Minnie and Friends)
$34 per adult, $19 per child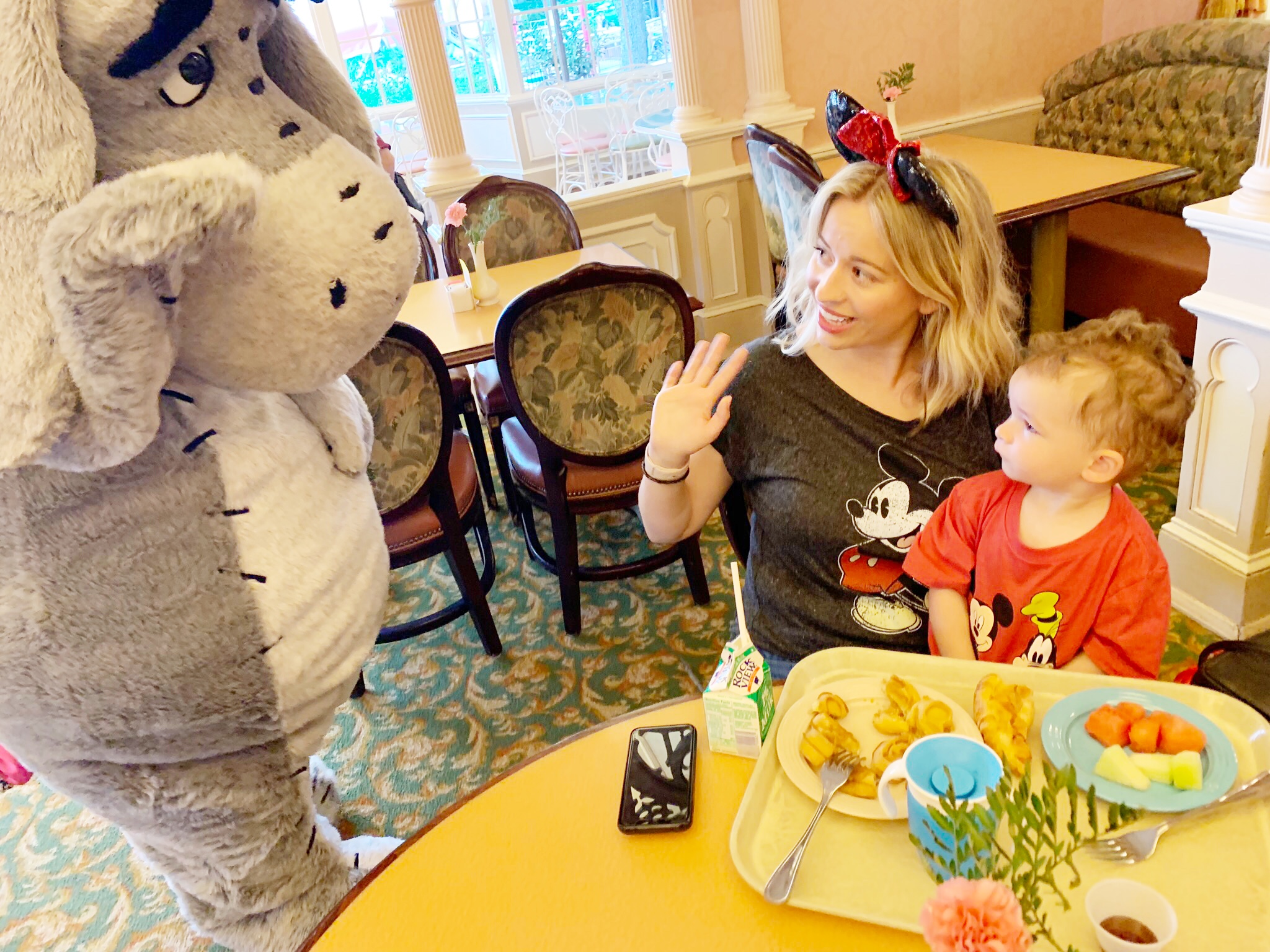 We had a reservation for 7:40 am which worked out well with Magic Morning. Plaza Inn is right after the Main Street buildings, close to Tomorrowland. Getting into the park at 7:00 am, we headed to Fantasyland, rode a few rides then walked back to Plaza Inn.
This was a Character Dining experience. Casual setting, we paid before entering and were quickly seated inside (outside seating offered as well.) Breakfast is a buffet with the standard fare: Mickey waffles, eggs, meats, pastries. My husband enjoyed the breakfast bowl station, where he could combine potatoes, eggs, and chorizo.
This place was packed full of characters. On the one hand, it was great, and the kids were always entertained, but on the other hand, it was almost overwhelming for my two-year-old son. Mostly a lot of second-tier characters, like Captain Hook, Tigger, Goofy's son Max. However, there is an opportunity for a photo with Minnie outside. We did this after eating, but it's recommended to do it before so they can bring the pictures to your table. We had to go to the photo collection area later in the day to get the image (which was free with Max Pass.) Overall the food was ok, and the inside was pretty, but we wouldn't do this experience again.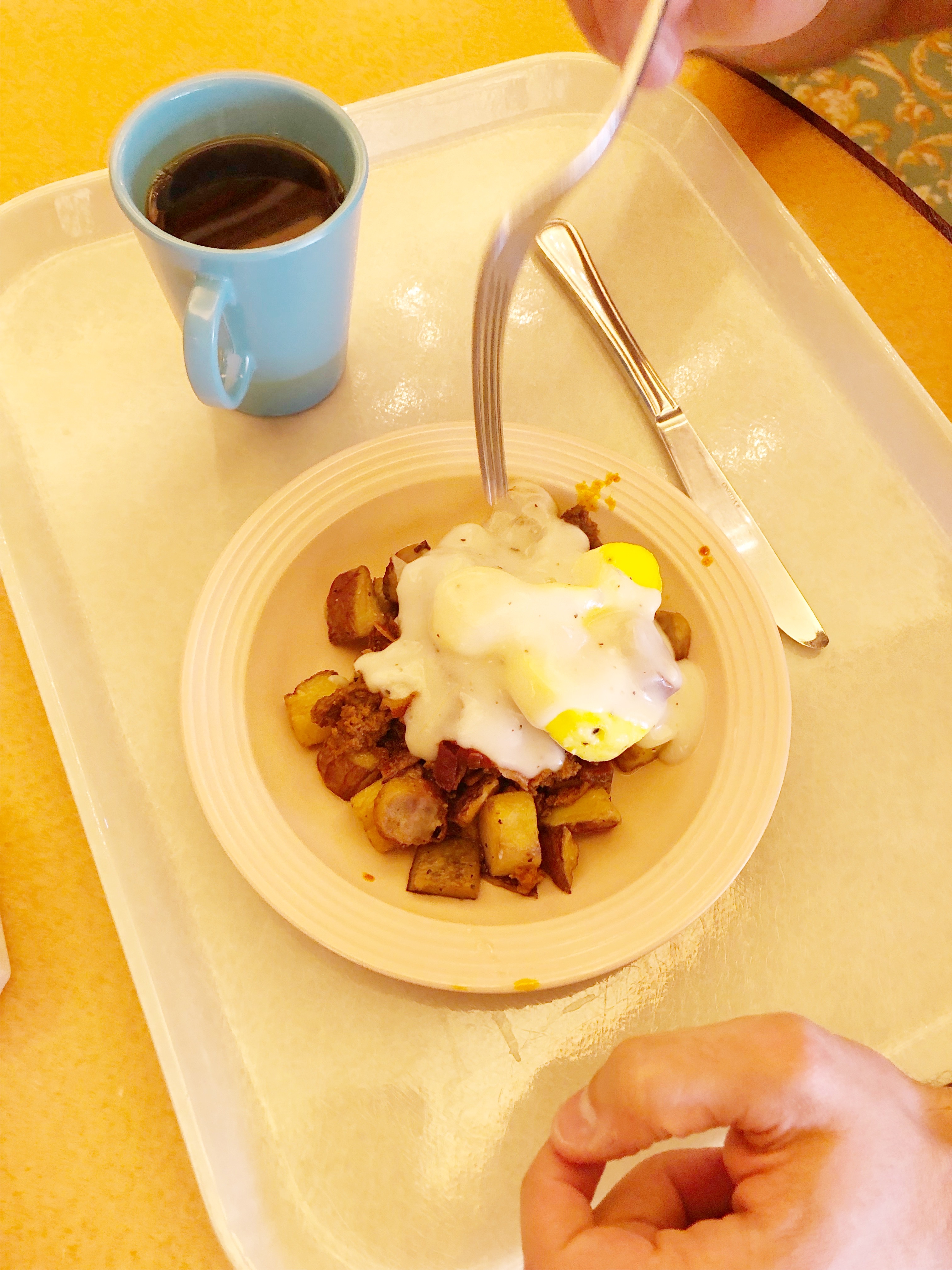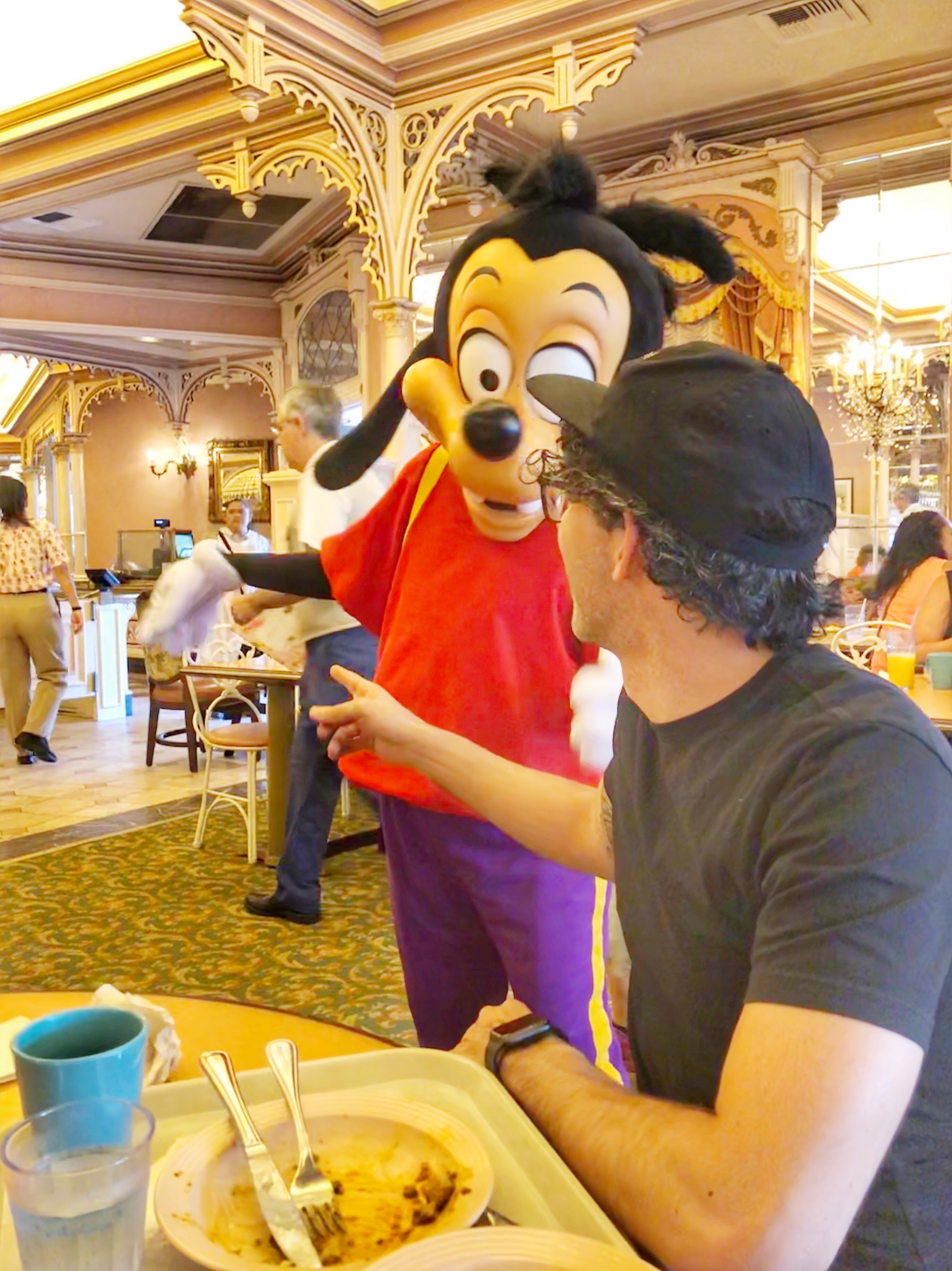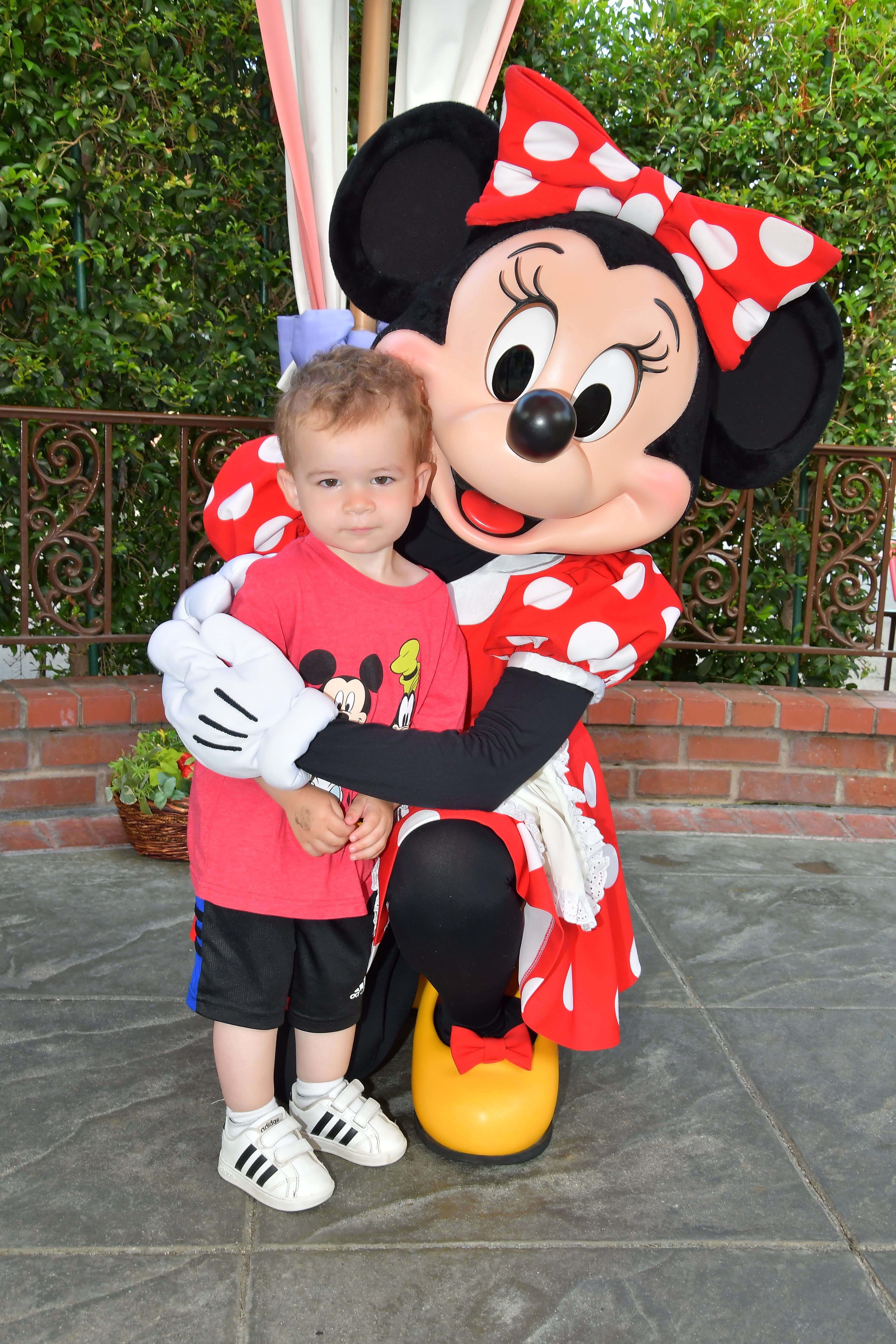 Lunch: Cafe Orleans
$20+ per entree, $10 per item kids menu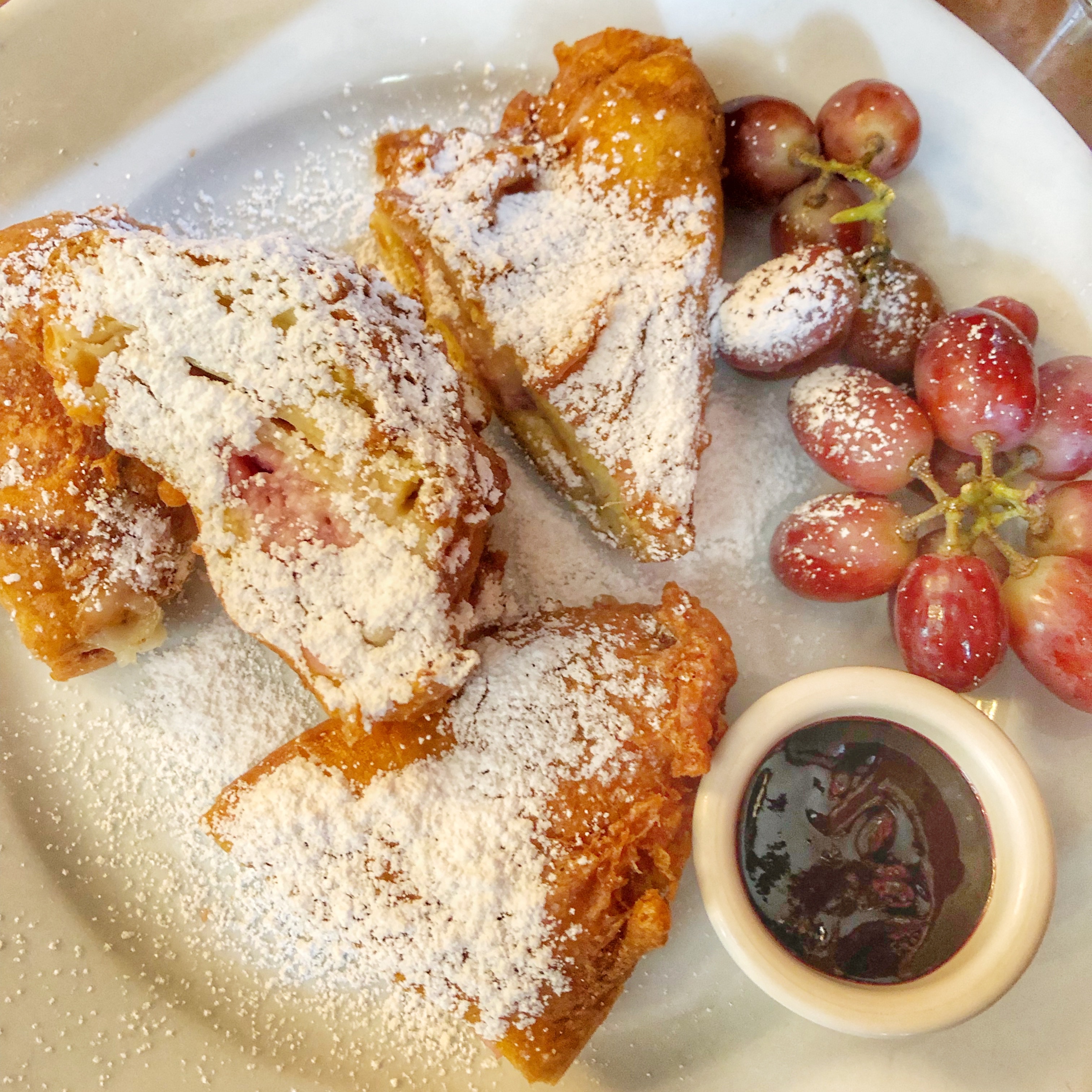 Two words - Monte Cristo. This was the first place I knew I had to check out if only for the Monte Cristo. Located in New Orleans Square, this was an excellent spot for lunch as we made a loop around the left side of the park. We tried both Monte Cristos and the unanimous vote was for the Three-Cheese version. Standard kids menu. My son had the mac-and-cheese with broccoli. In hindsight, I'd just share the cheese Monte with him. The Mickey beignets here are also a must-do. I highly recommend this spot.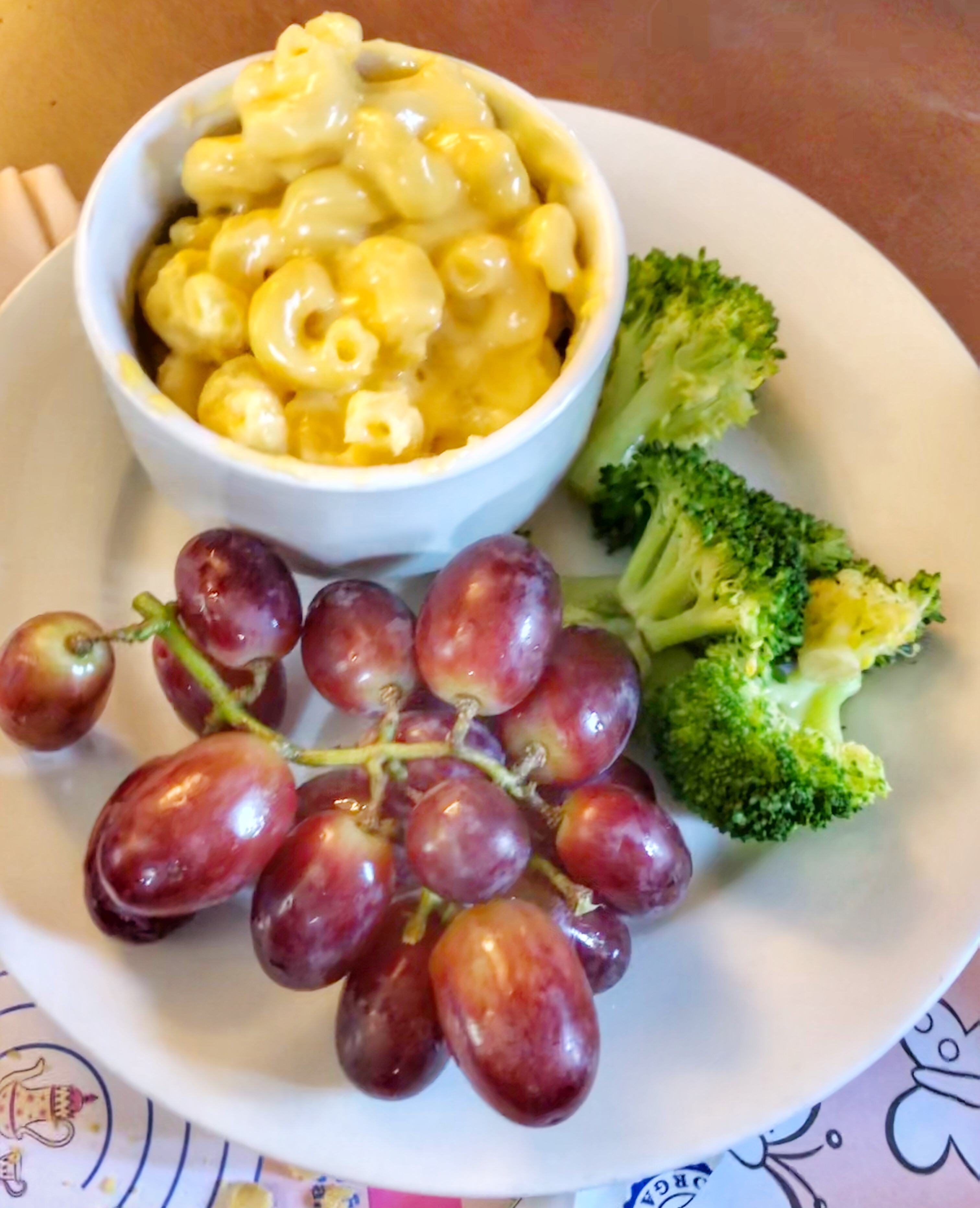 Dinner: River Belle Terrace
$20+ per entree, $9+ per item kids menu


This spot is also located in New Orleans Square, and if I had to do it again, I would pick a restaurant on Main Street and save this spot for another day. Lunch was heavy, so I ended up ordering a salad here and was bummed I didn't get to try the ribs. This location offers indoor and outdoor seating. The interior is beautiful and very old school southern charm. My son had grilled chicken and veggies while my husband had the skillet mac-n-cheese. All our food was delicious.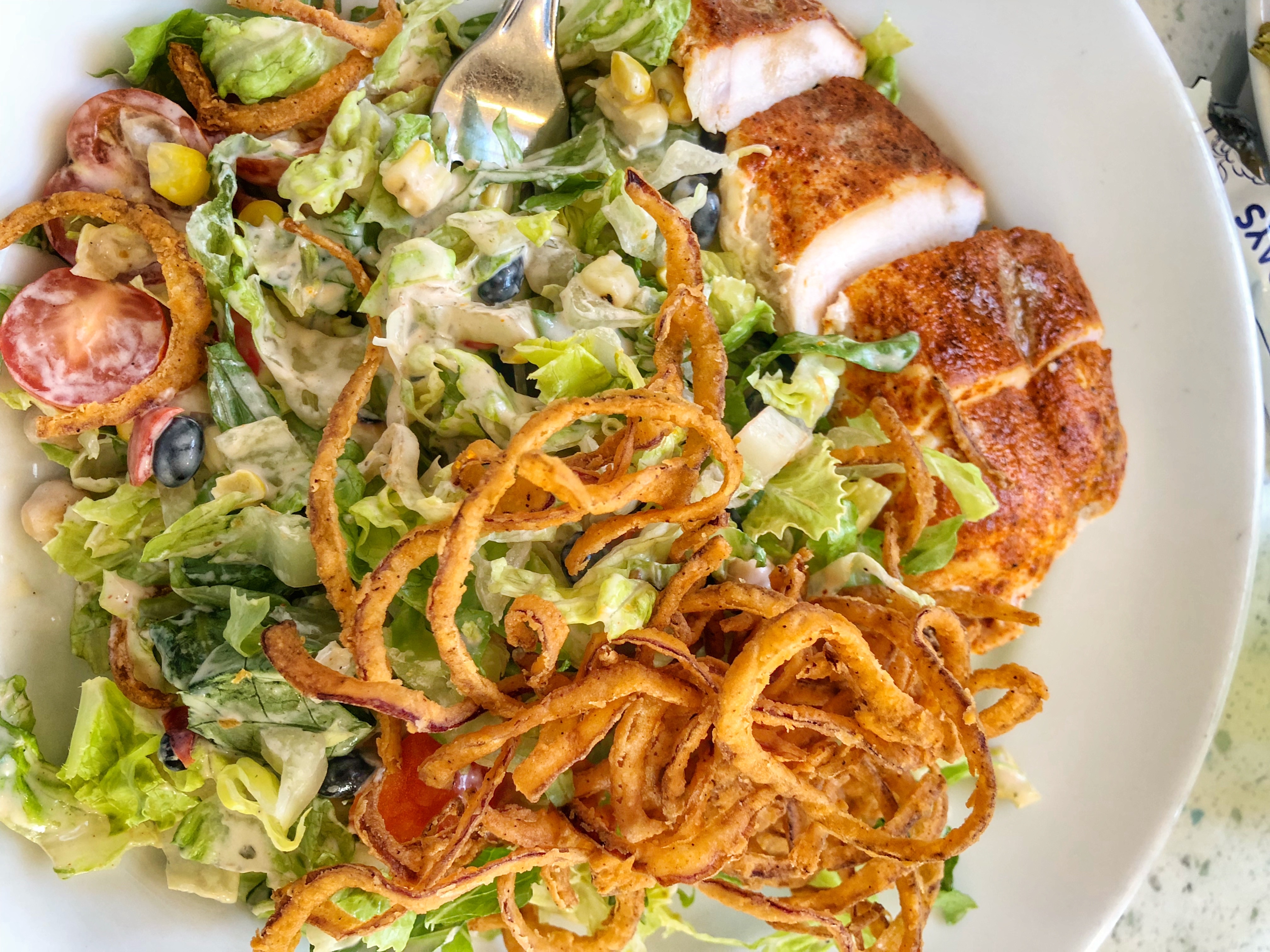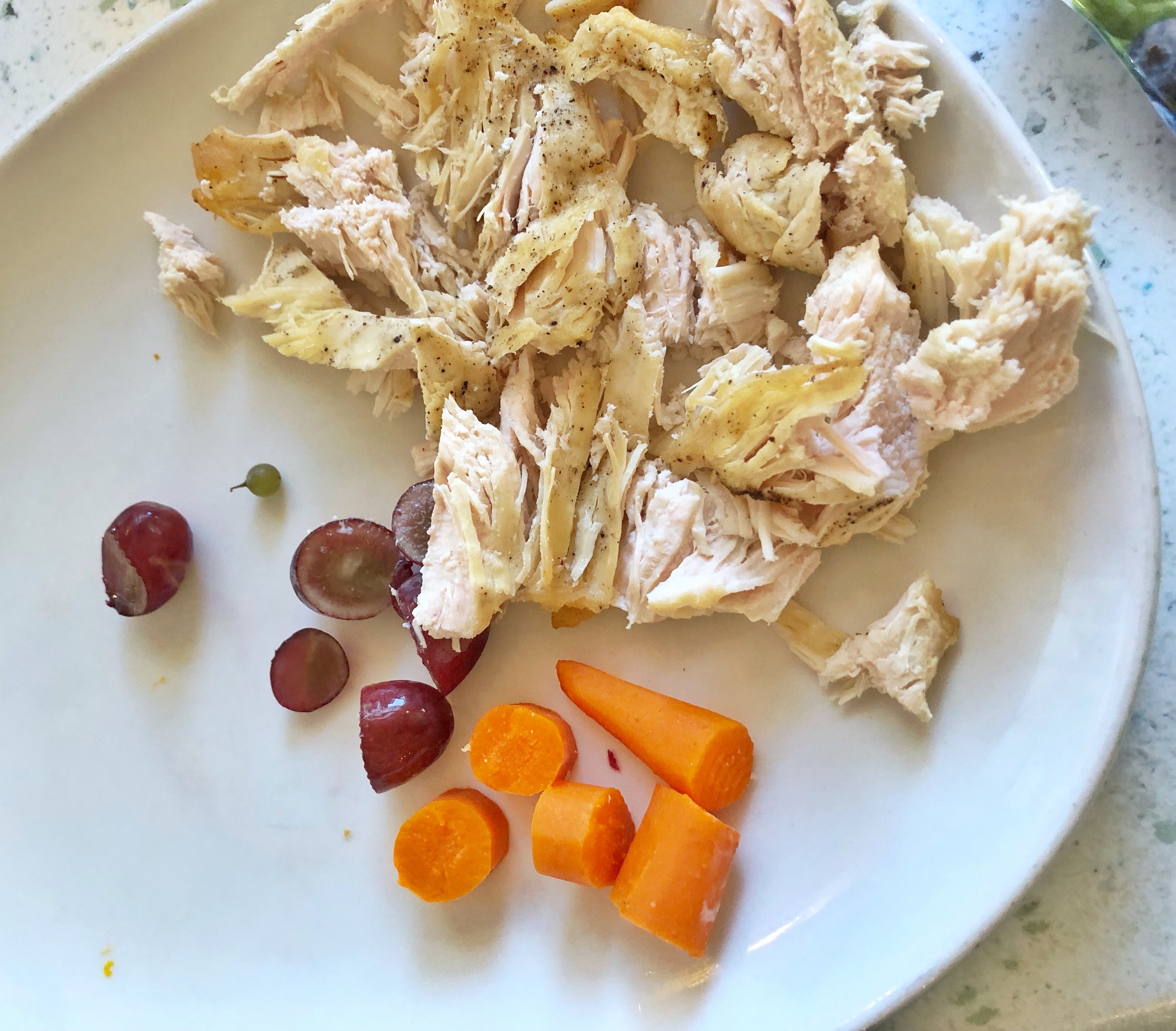 Day Two - Friday - California Adventure (with Magic Morning early access)
Breakfast: Mickey's Tales of Adventure Character Breakfast at Storytellers Cafe
$44 per adult, $26 per child


Another buffet-style Character breakfast located inside the Grand Californian Hotel. We hit up Cars Land first during Magic Morning hour before heading to the hotel. There is a separate entrance from the park into the hotel which made getting there easy. Very frontier-sy with characters all dressed up like park rangers. This was my family's favorite Character dining experience. Mickey, Pluto, Chip/Dale were the main characters walking around, and that was perfect for my son. Our reservation was early and not many other people were at the restaurant yet, so we had a lot of interactions with the characters. The food is also a step up, with my favorites being the tostada bake and salmon bagels. Cute milk options in little baggies for the kids with flavors like "cinnamon toast." This place is pricey but definitely worth it.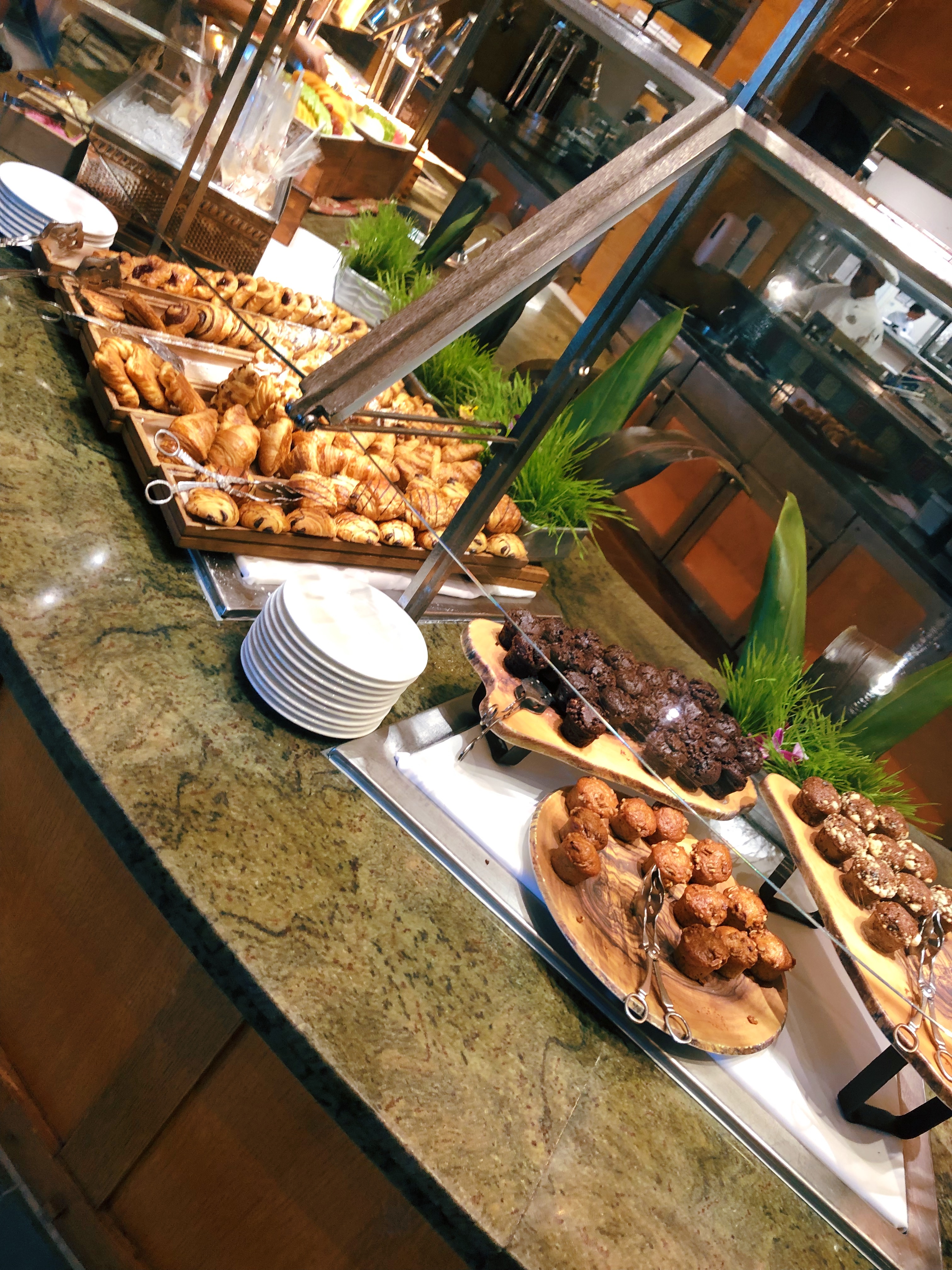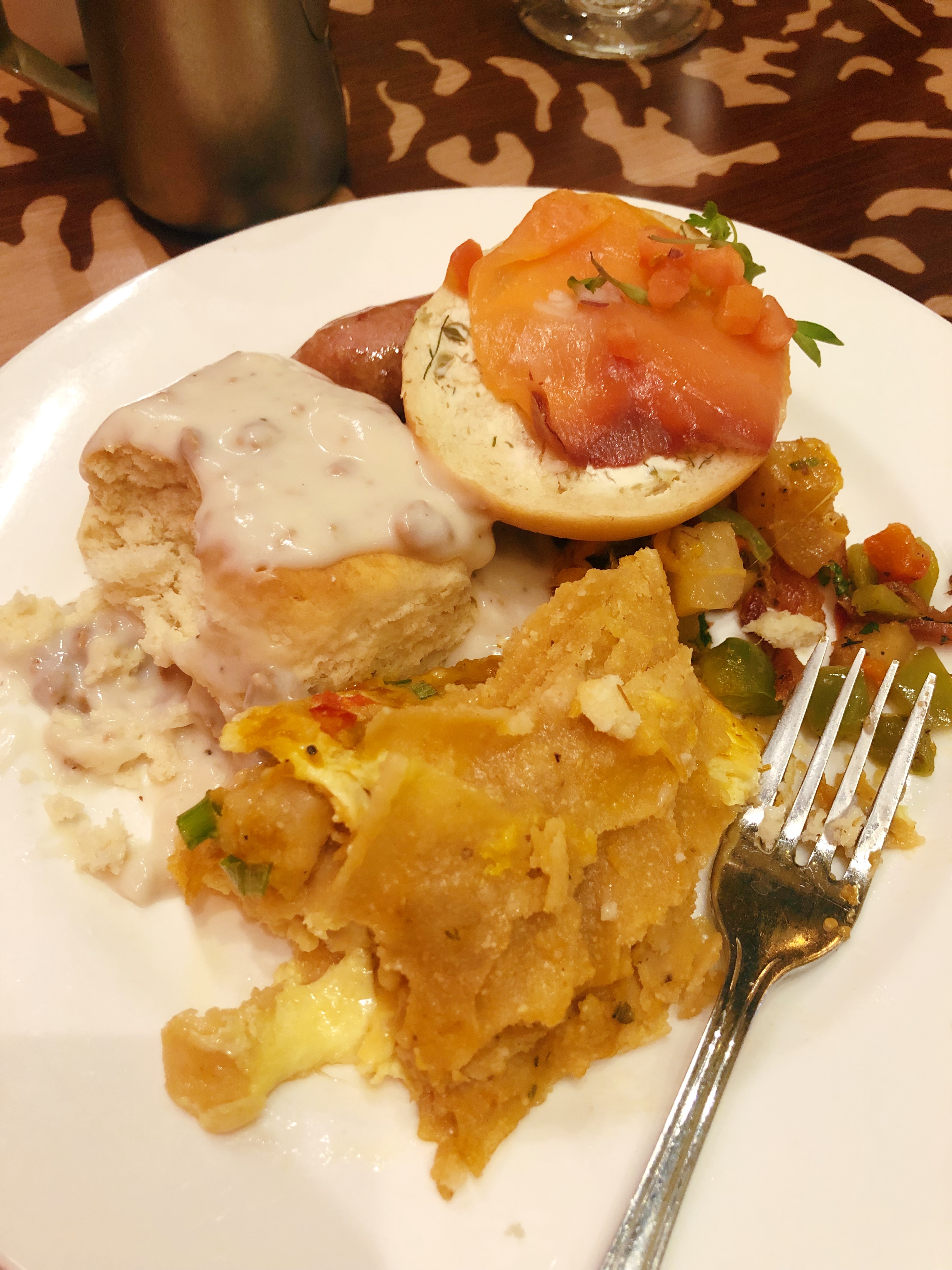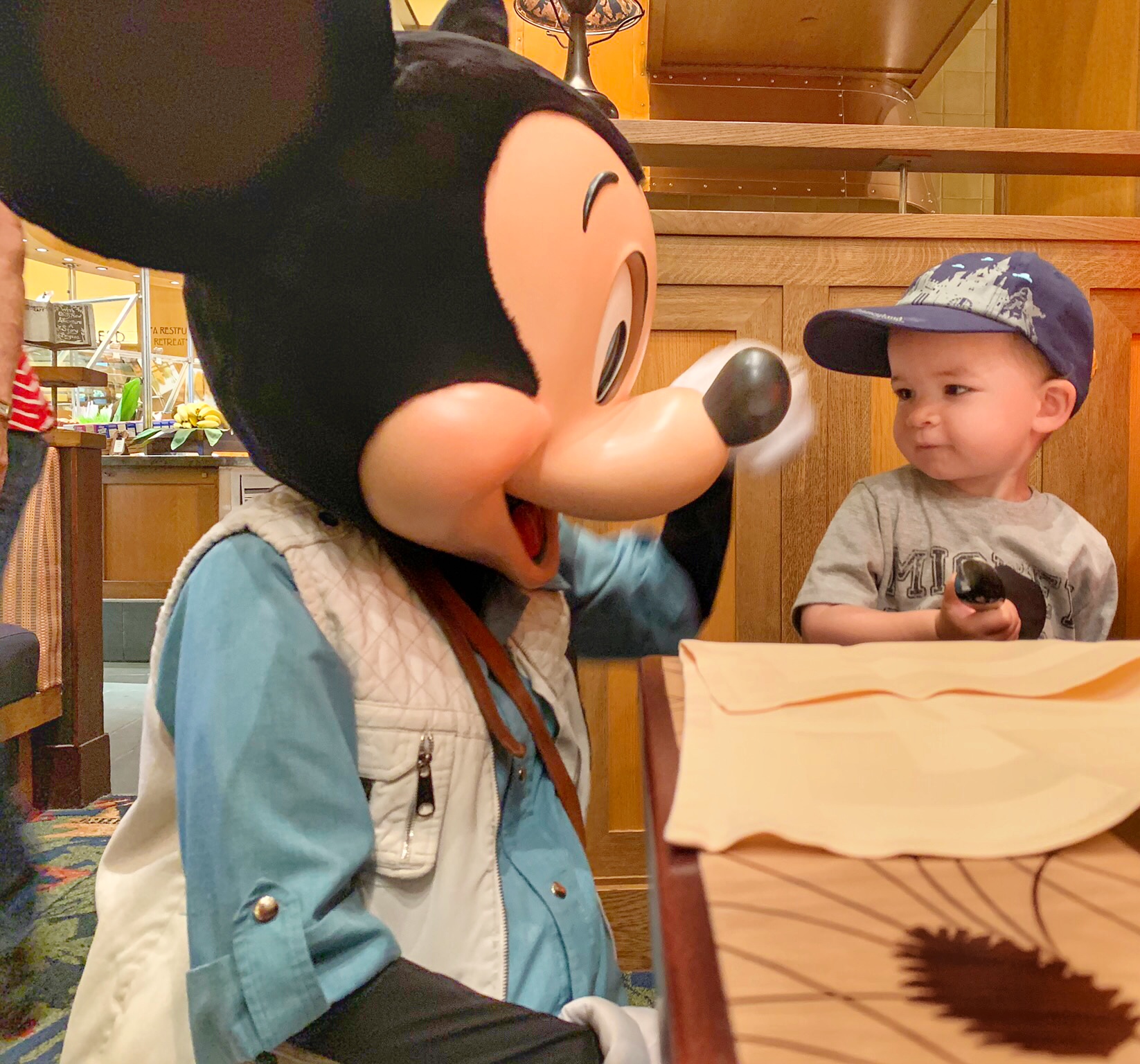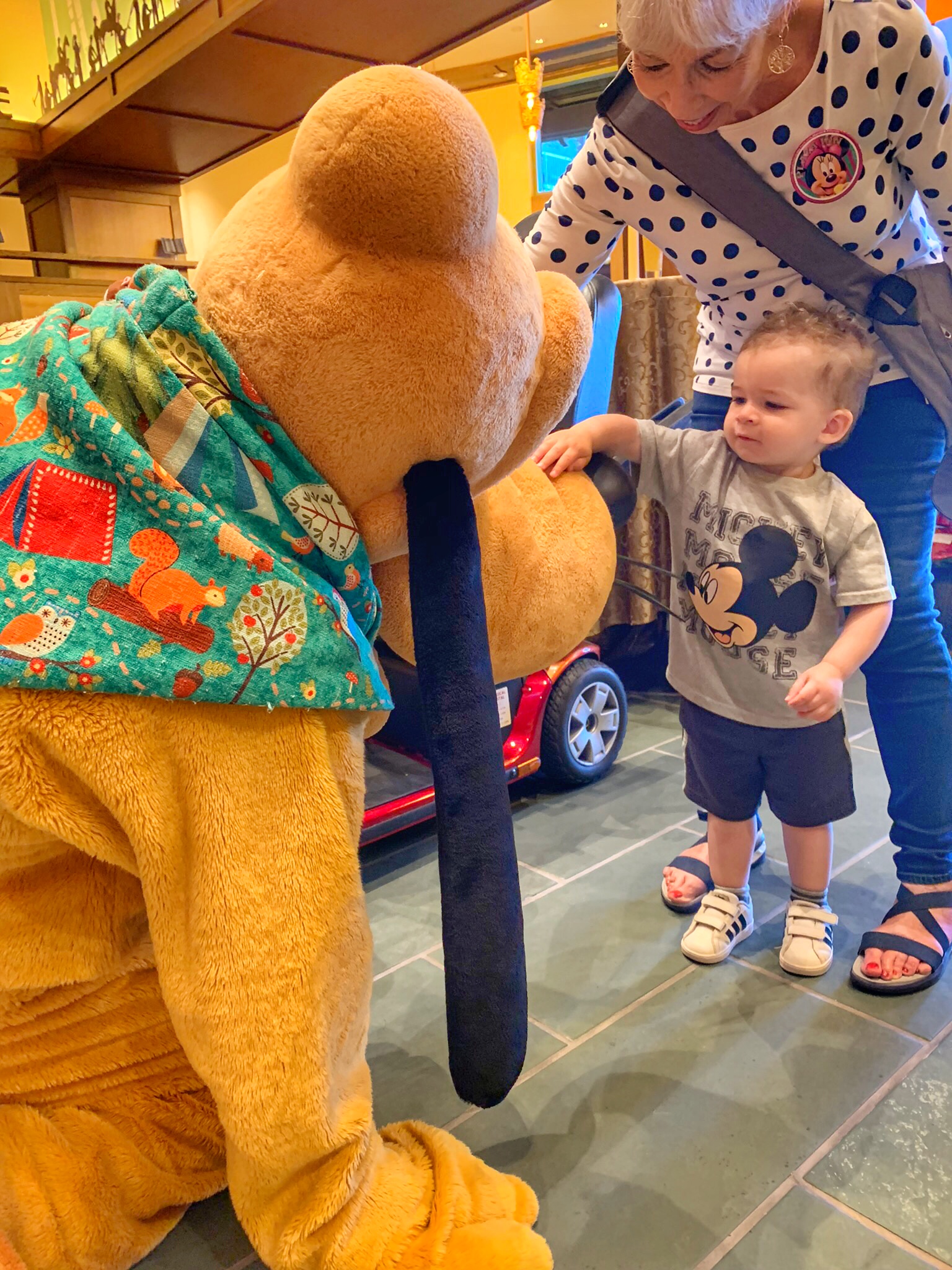 Lunch: Lamplight Lounge
$20+ per entree, $10 per item kid menu


This might have been my group's favorite restaurant spot overall. In Pixar Pier, this location overlooks the famous Mickey Mouse Ferris wheel (Pixar Pal-A-Round.) Seating is both outdoors and indoors, but the indoor is open to the elements. Comfy, western feel to the design. Food options can be shared bites or entrees for lunch. My son had the indulgent French toast. You can also order crafty alcoholic drinks here. A great date night spot if you want to leave the kids with a sitter, but we had a great family experience here too!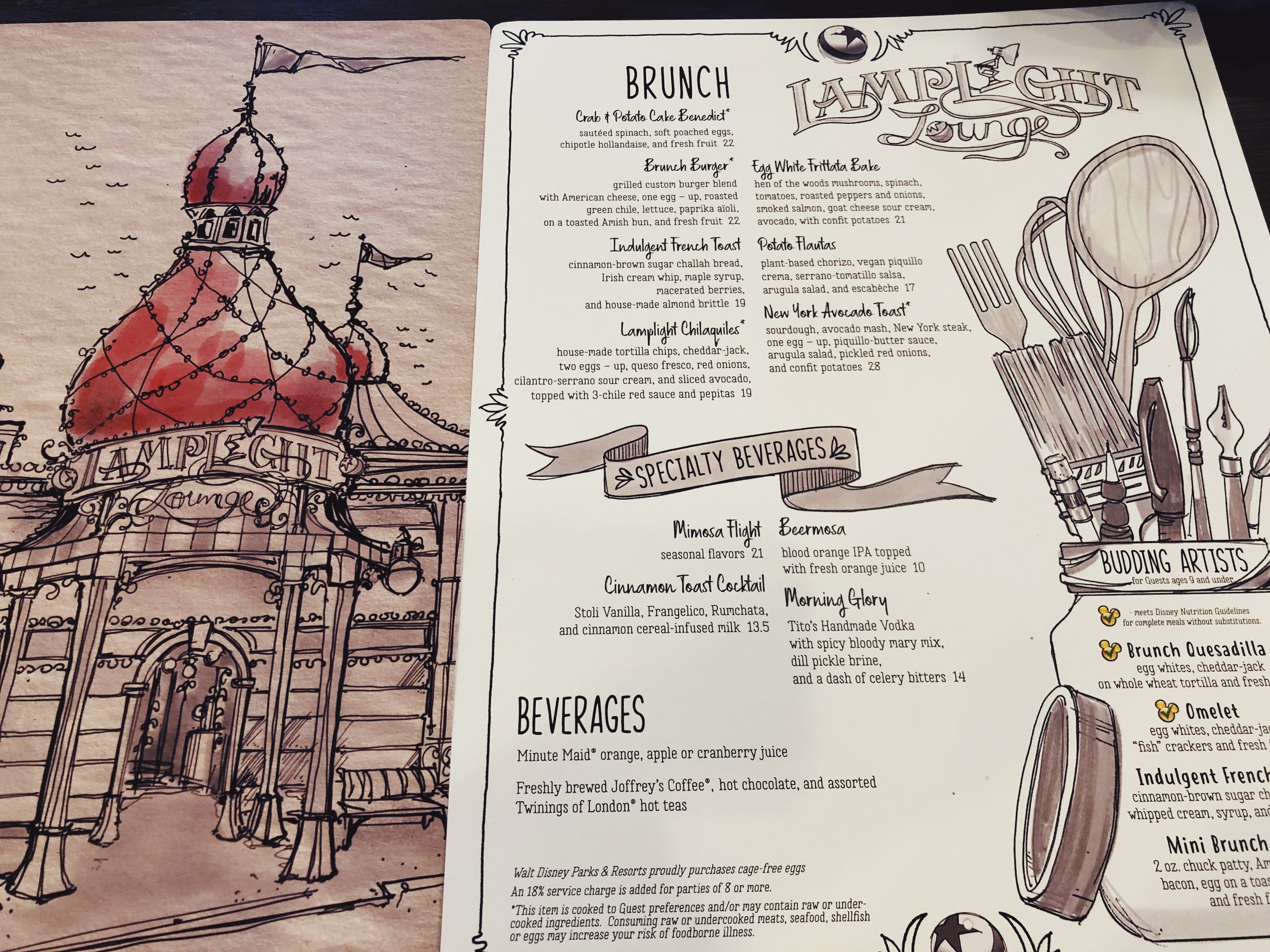 Dinner: Tortilla Jo's (Downtown Disney District)
$15-35 per meal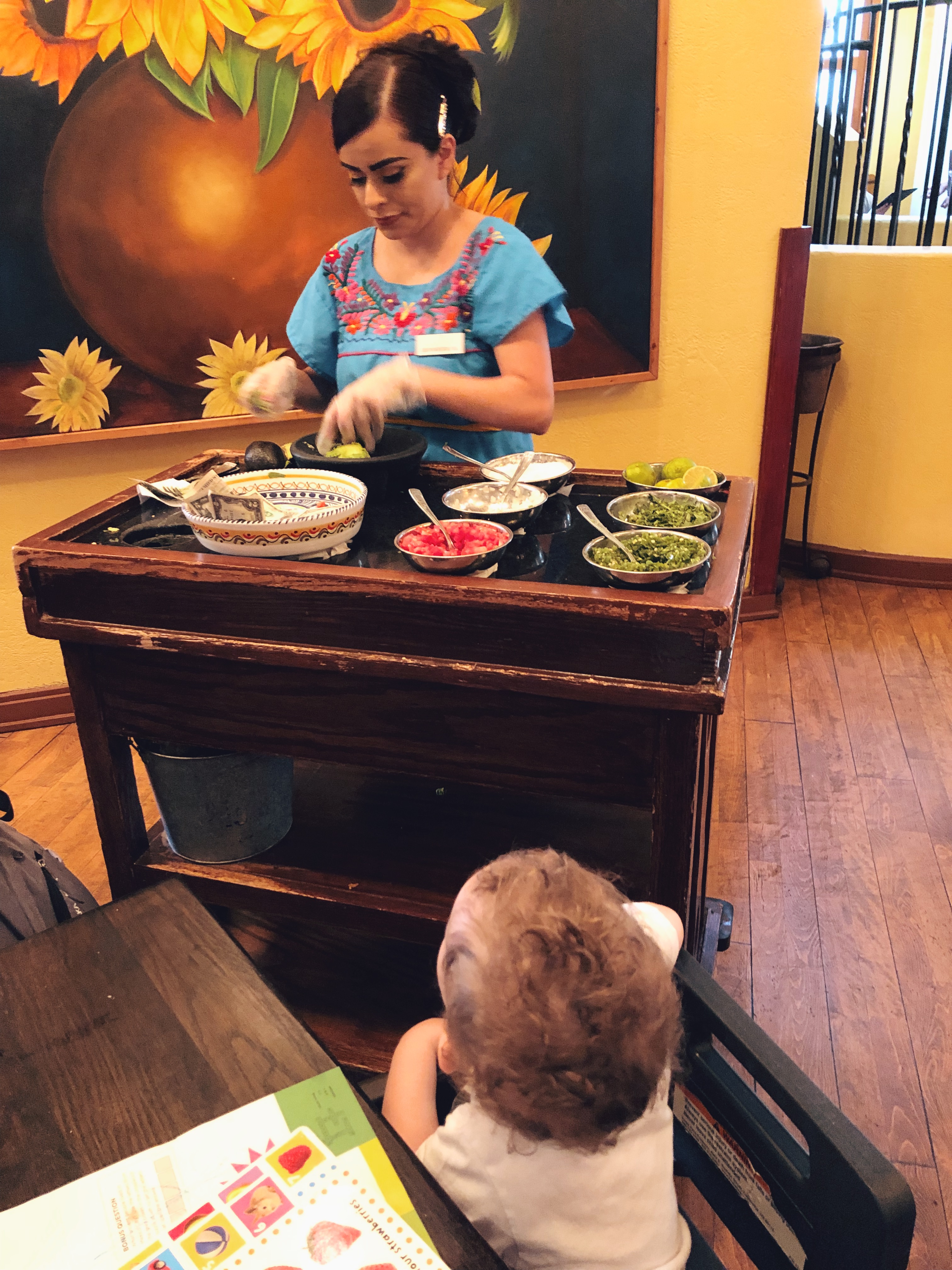 Tableside guacamole, anyone? This Mexican restaurant was a massive hit with my group and a welcome change from the park restaurants. Downtown Disney is accessible without a ticket to either park, but you still get that Disney magic feel. I will say it took us almost 30 mins to reenter Downtown Disney on a Friday night, so give yourself enough time to make your reservation.
Food was the standard Mexican fare. I had chicken fajitas and a margarita (alcohol is available at this spot), and we ordered guacamole for the table, which was made to order right next to us. For my toddler, we went with the cheese quesadilla off the kid's menu. The staff at this location was terrific as well, super helpful, and friendly.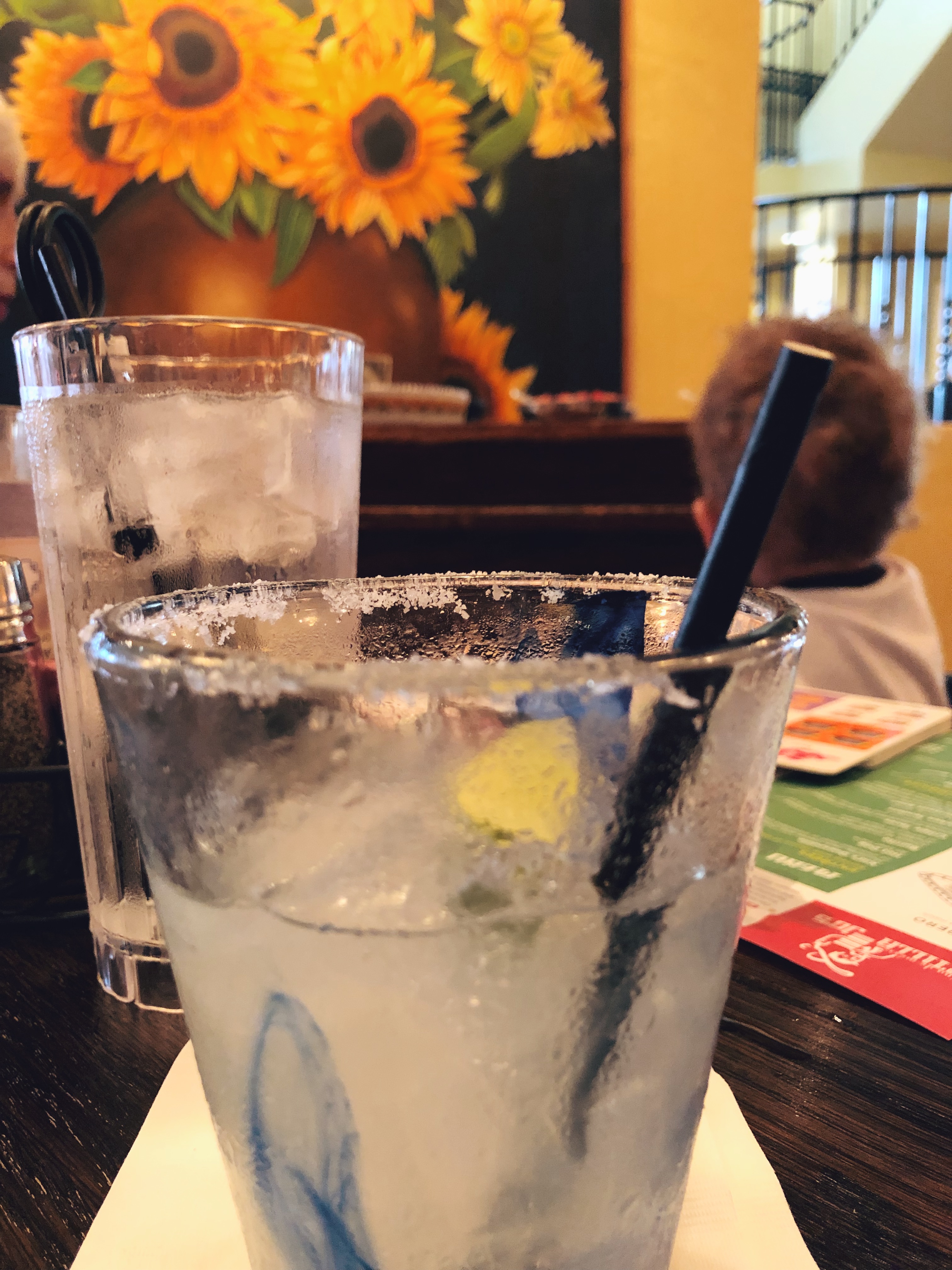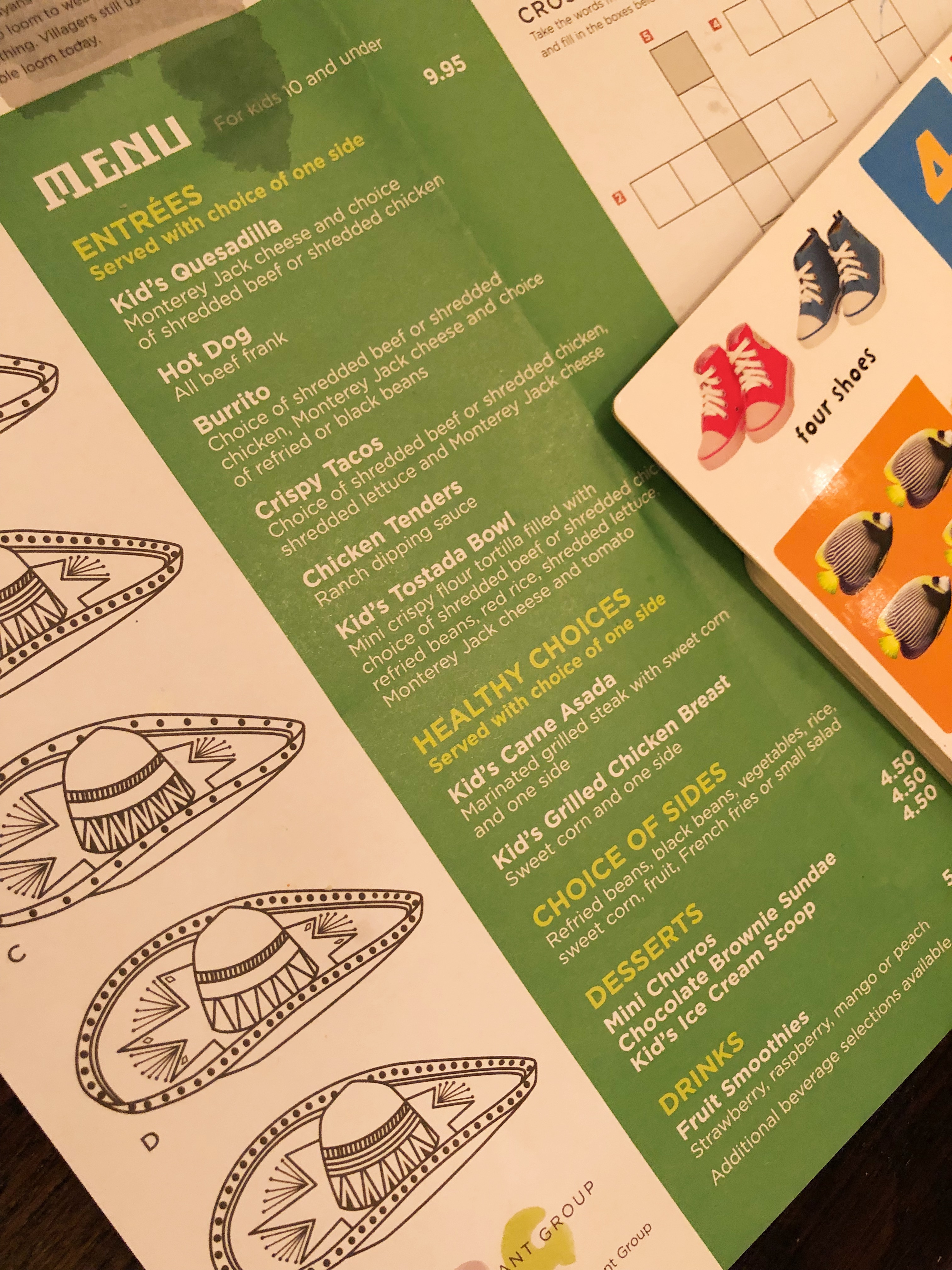 Day Three - Saturday - Disneyland Park (with Magic Morning early access)
Breakfast: Coffee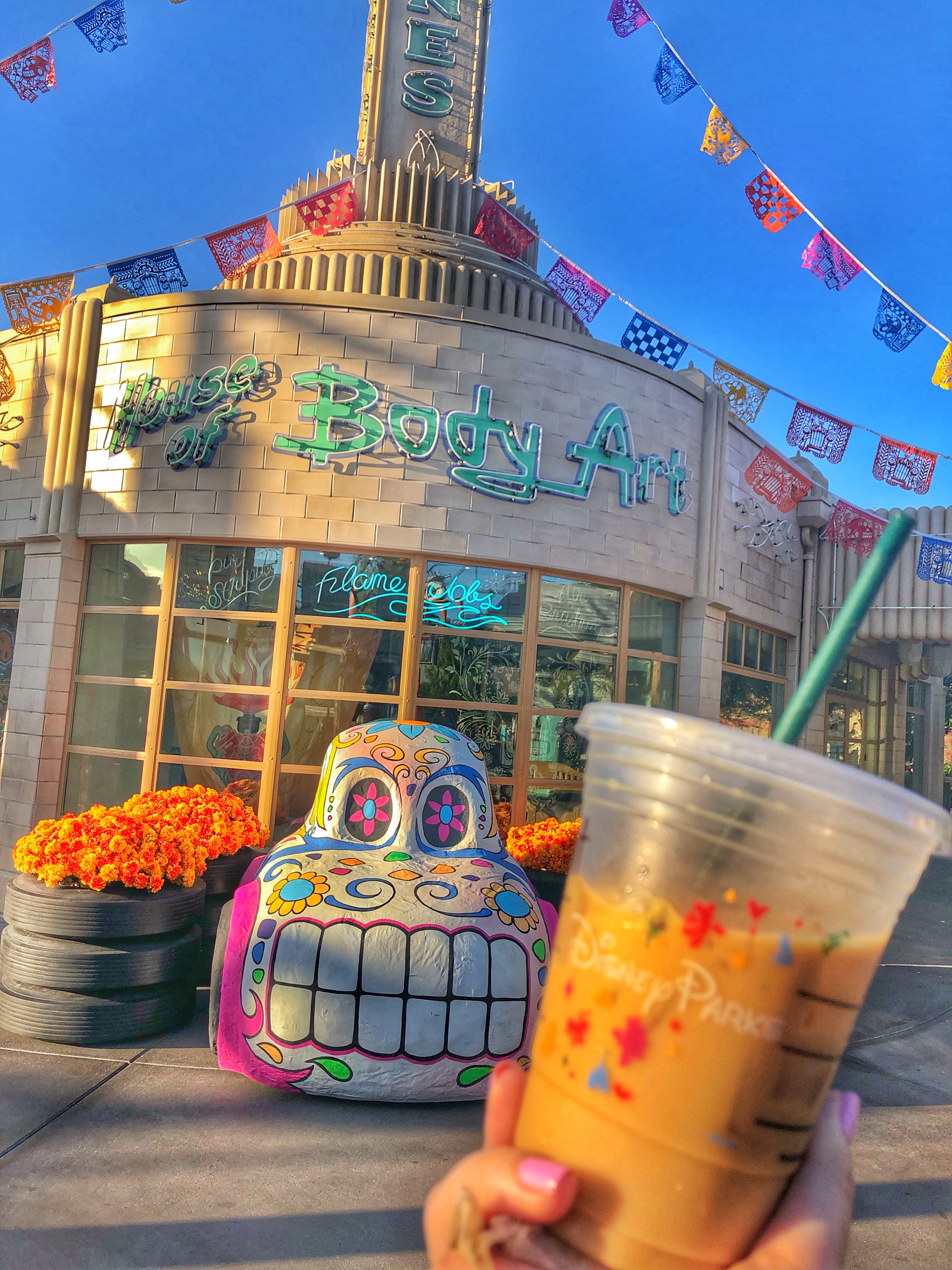 After two days of heavy eating, we decided to grab coffee and pastries at the Starbucks located within Disneyland Park (to the right as you pass the end of the Main Street shops.) I also did not make any reservations for this morning to give us flexibility in when and how we started our day. The best part was running into Goofy as we left the Starbucks!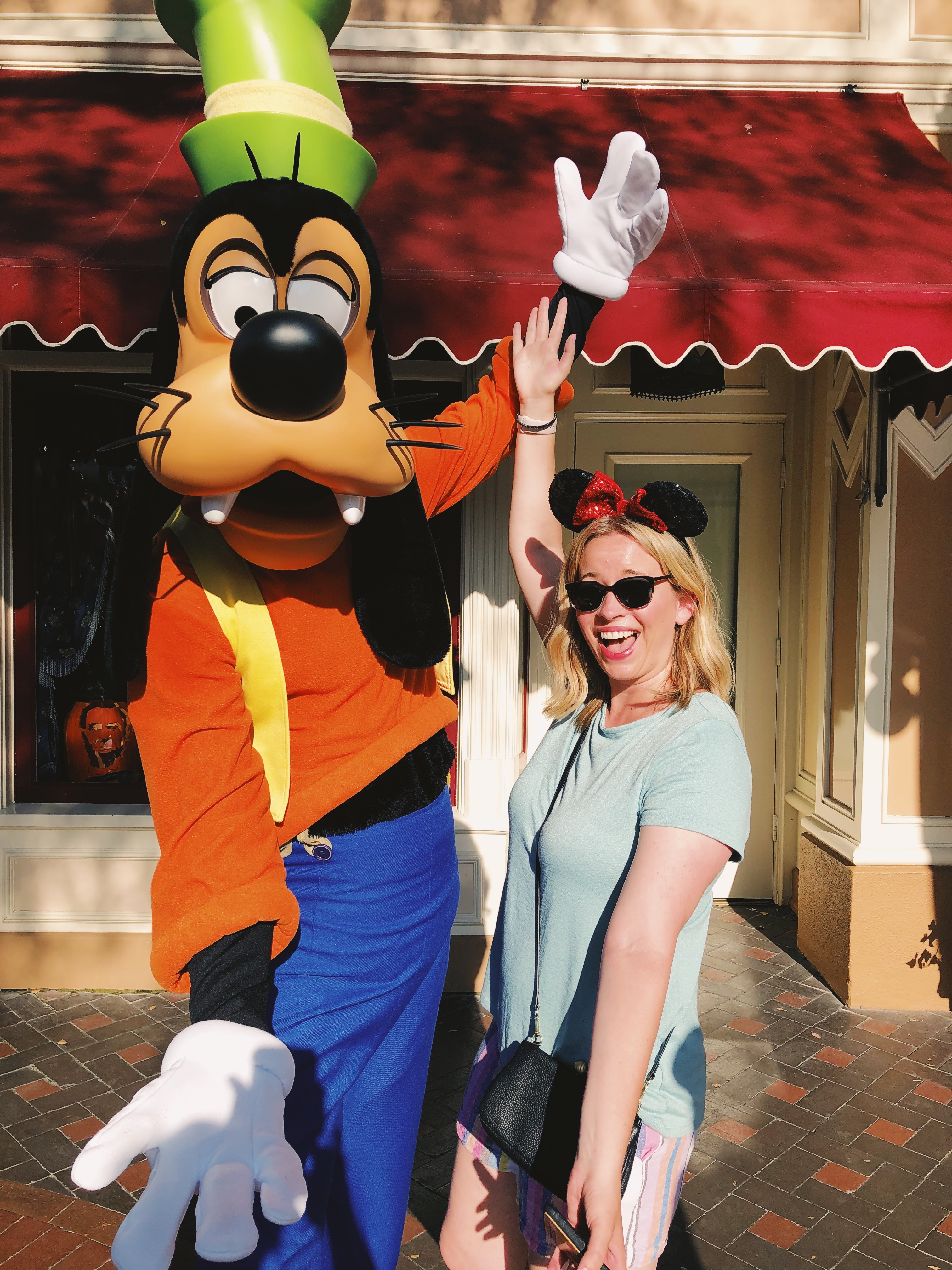 Lunch: Carnation Cafe
$14+ per entree, $10 per item kids menu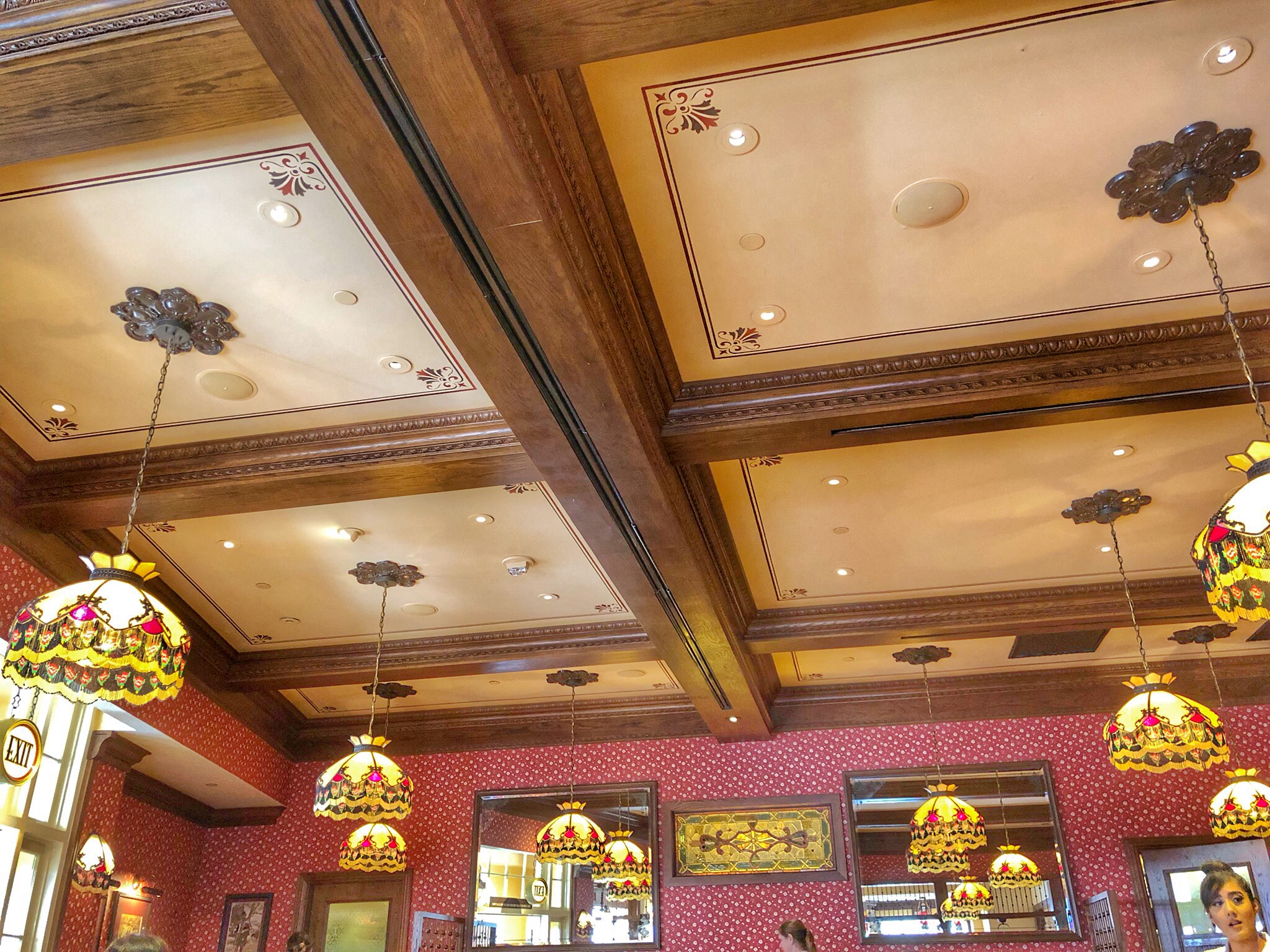 Lunch was the only reservation I made for our third day. Carnation Cafe is located on Main Street, in the middle of the shops. This location offers indoor and outdoor seating, and on busy days it is first available where they put you. We lucked out with an indoor booth. The wait staff had their hands full, and the service was a bit slow. I ordered fried pickles for an app and the turkey sandwich as a main. I wanted the PB&J for my toddler, but that option was unavailable (even though listed on the menu), so we went with mac and cheese. On a less busy day, probably a weekday, I think this place would be a great pick. The food was yummy overall, and my son did receive a complimentary birthday treat which was appreciated.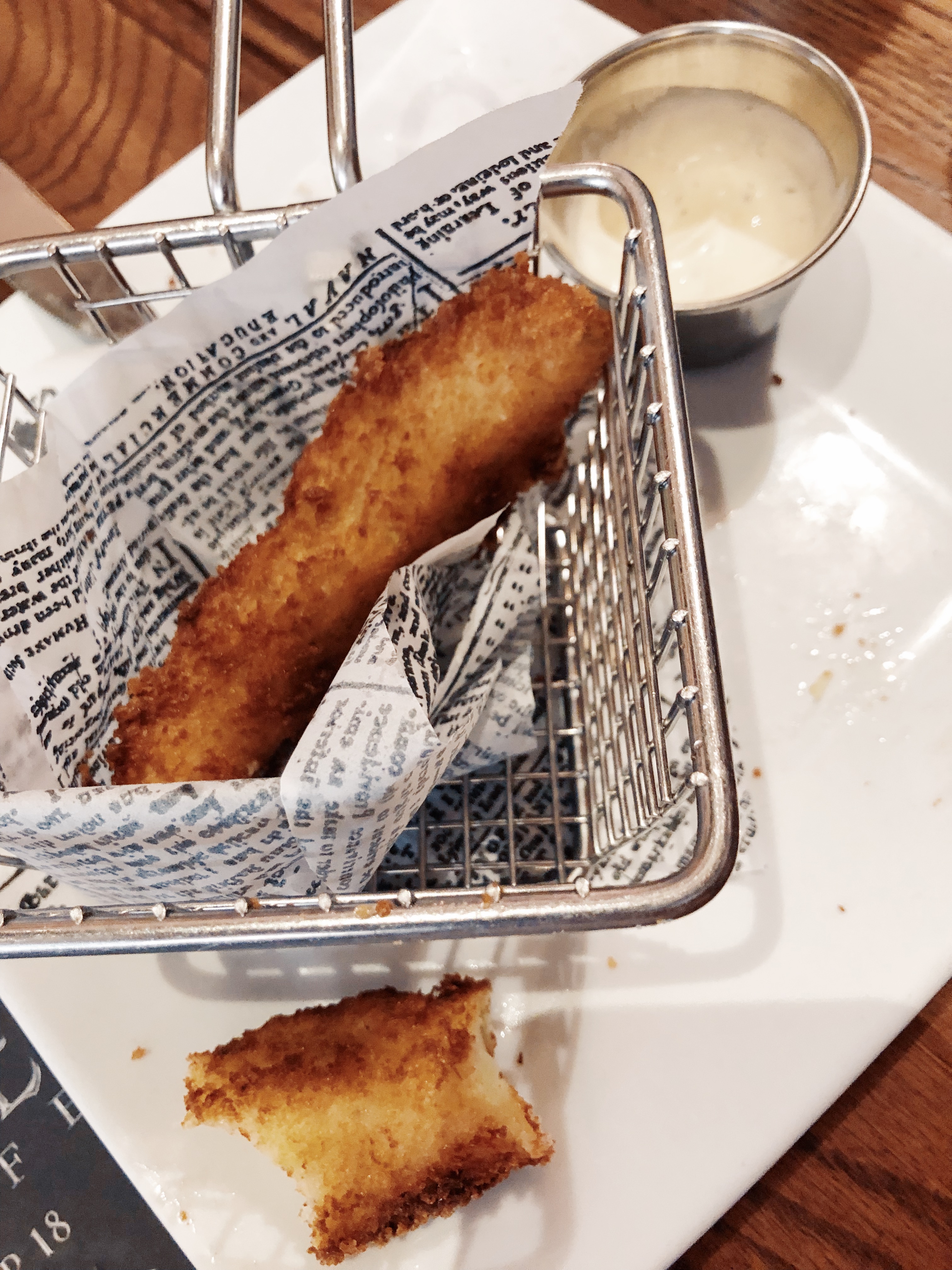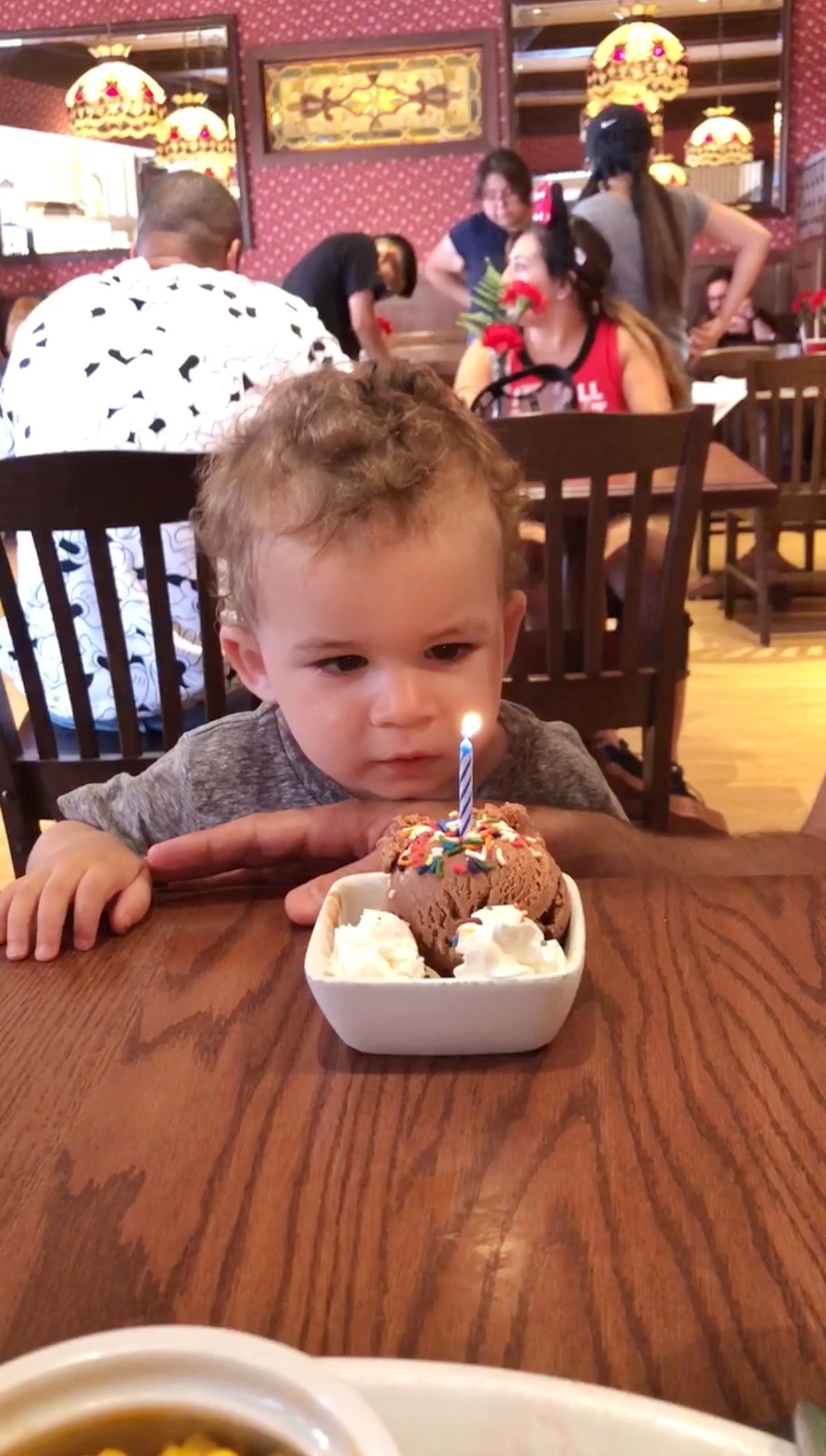 Drinks: Oga's Cantina
$15+ per drink, two drink limit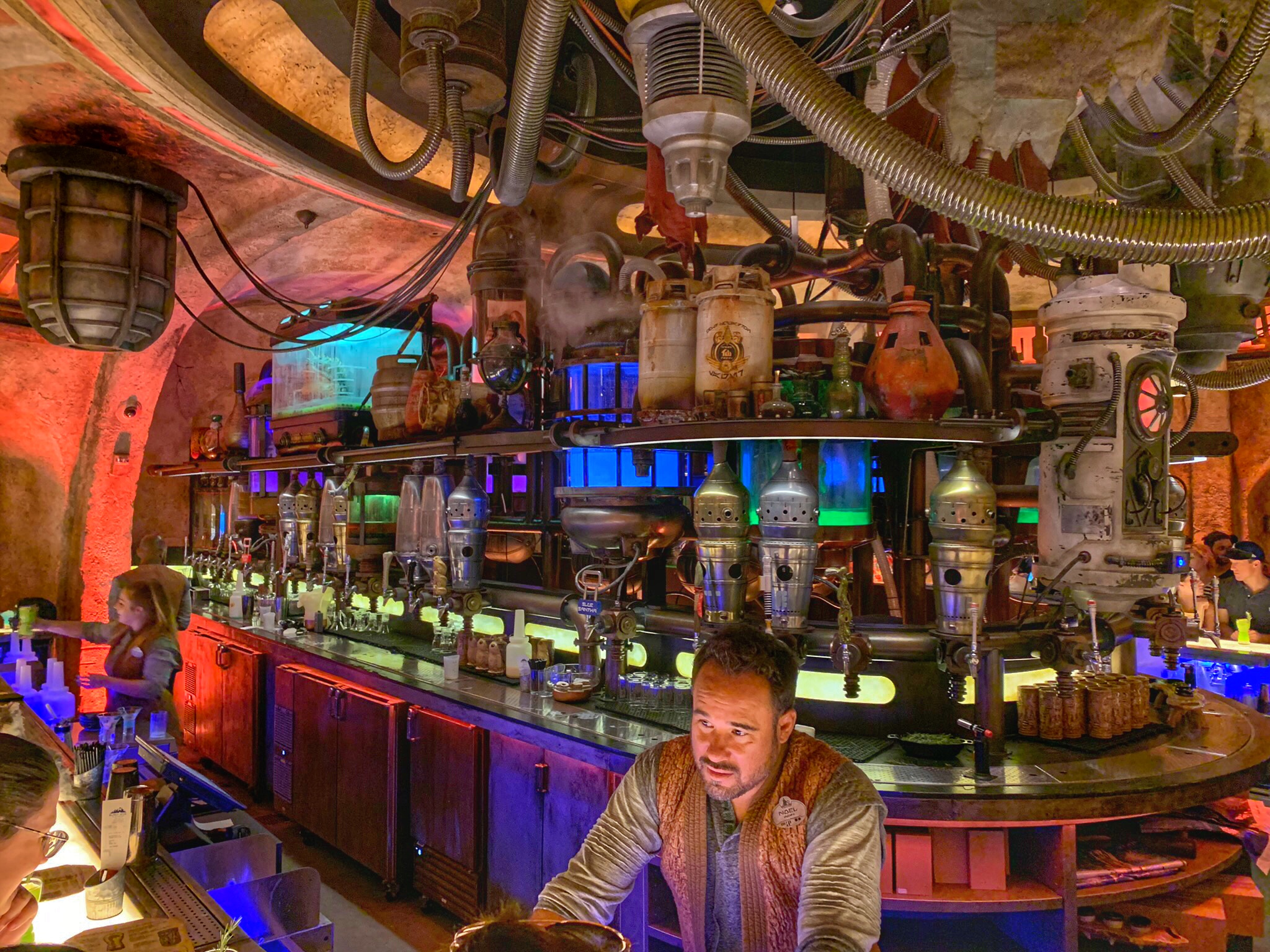 About a month before our trip, Oga's Cantina started taking reservations up to two weeks in advance. Unfortunately, I had no idea this happened and was bummed when I found out there were no available reservations left over our visit. HOWEVER, I learned that a certain amount of spots open at 7 am for same-day bookings. My tip: go into the Disney app at 7 am, search the time you want and if nothing is available, start clicking on the times before and after your desired time. I found that random times would show availability - I selected 1 pm, and a 2:05 pm spot was open for reservation.
We arrived 15 mins before our time slot, stood in line, and checked in with the hostess. She seated us almost immediately. This is another first available kind of seating, so you could end up at the bar or sitting in a booth with another group. We ended up sharing a booth, but the area was spacious enough that it didn't feel uncomfortable. There is a two-drink limit with both alcoholic and nonalcoholic options and some snacks for purchase. The scene is what you go for - the drinks were ok, a little sweet and funky, but we were thrilled to experience the Cantina.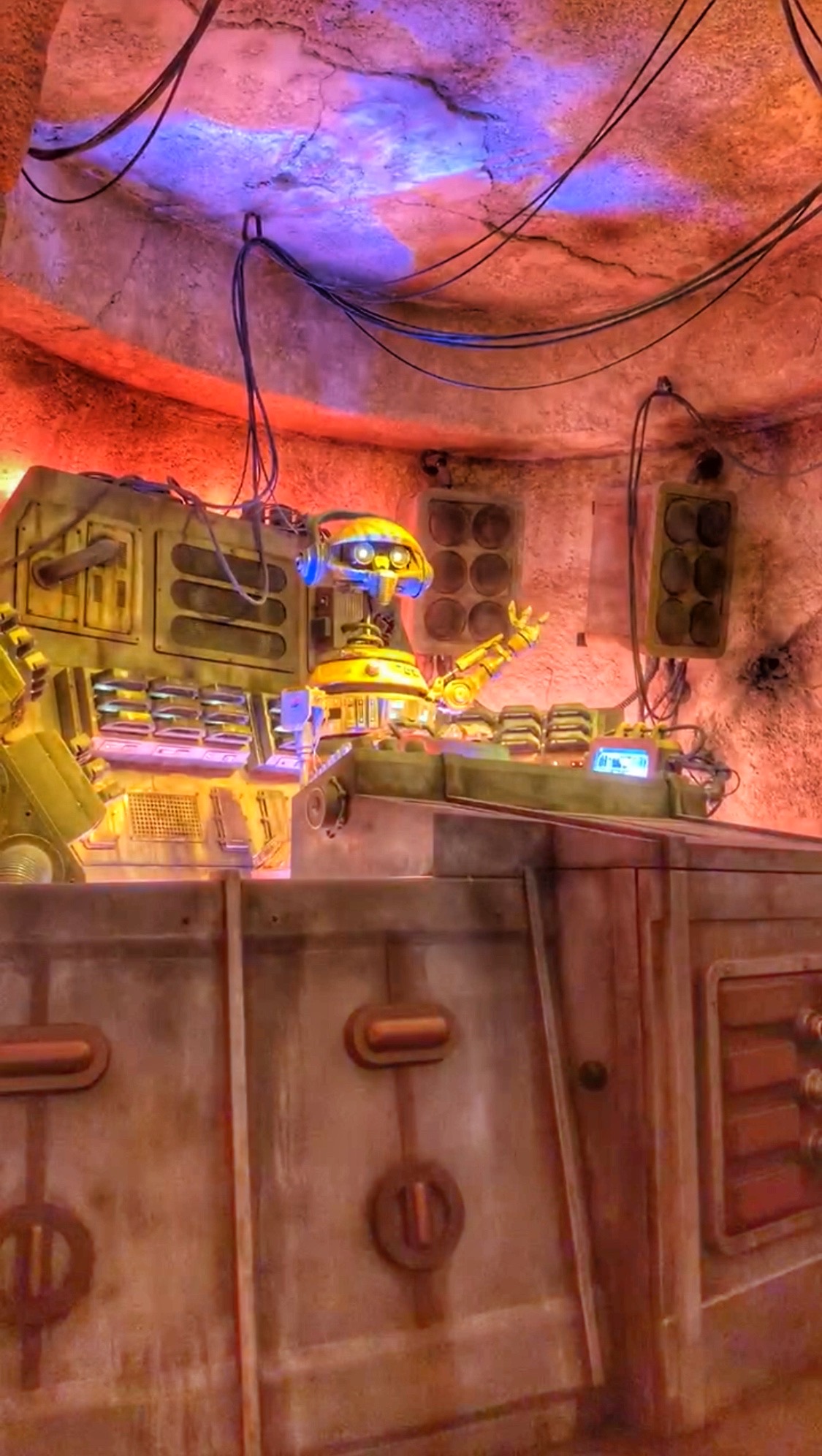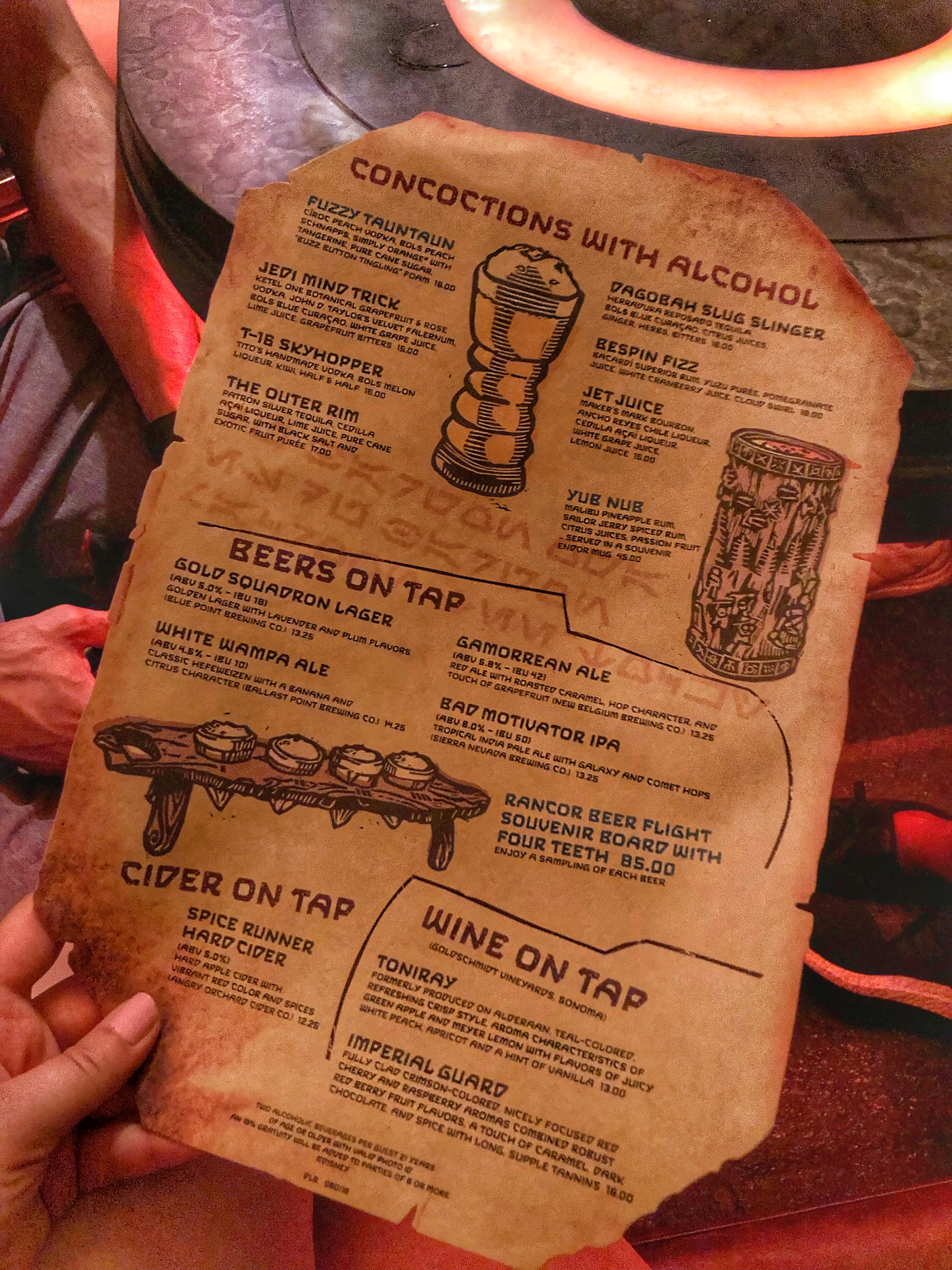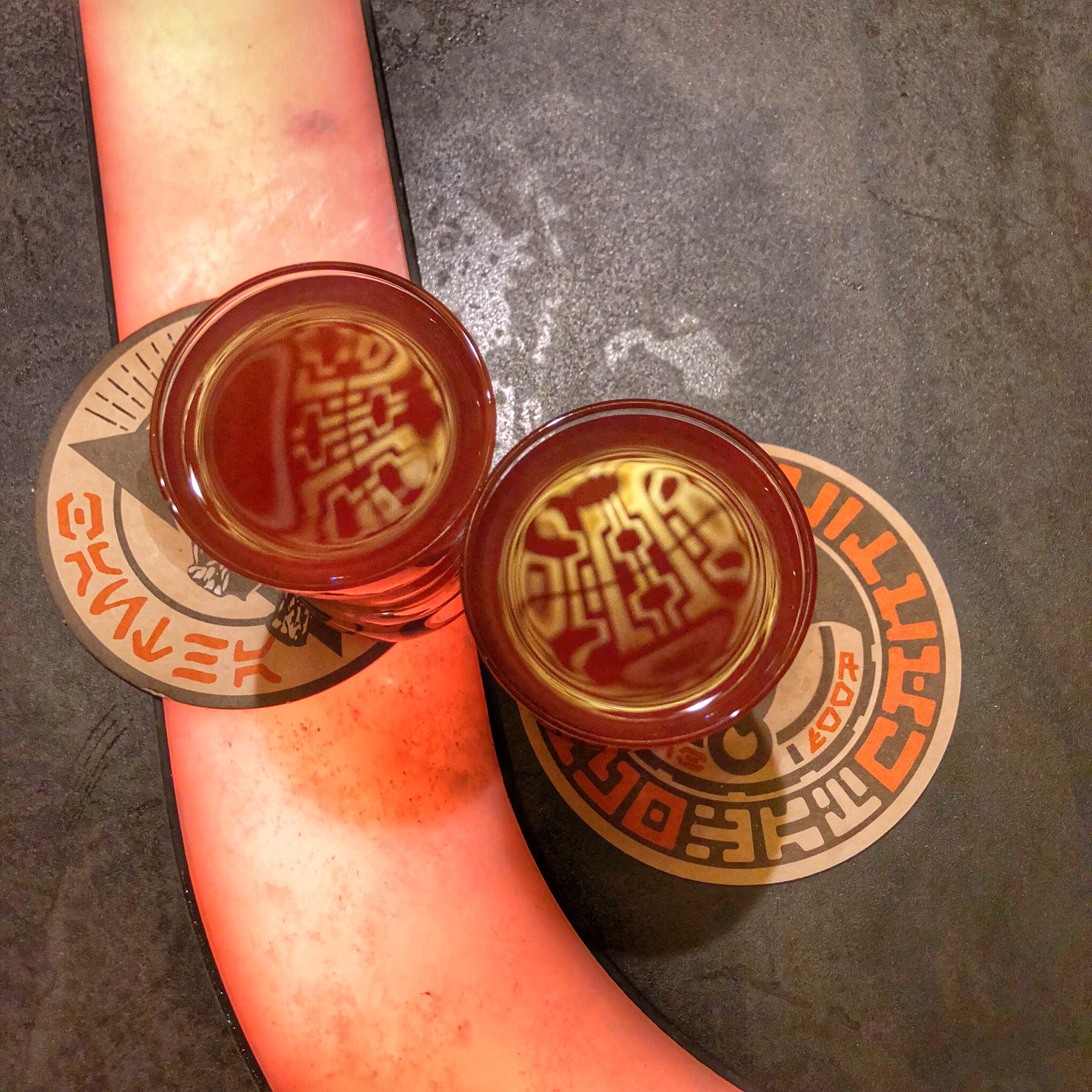 Dinner: Black Tap Craft Burgers and Shakes (Downtown Disney District)
$15+ per burger, $15+ per shake, $10 per item kids menu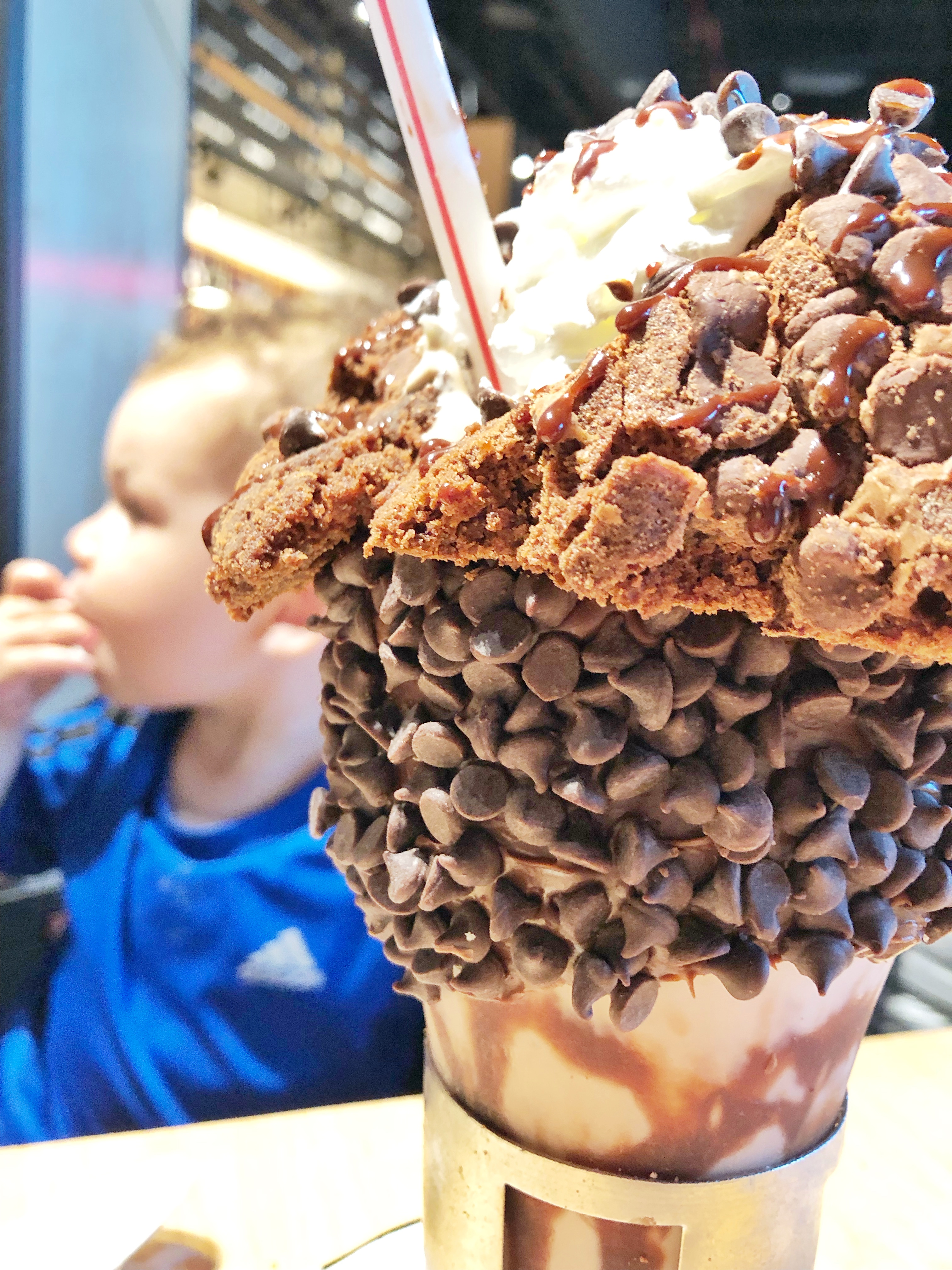 Another winning Downtown Disney spot, I knew I wanted to celebrate my son's birthday at the Black Tap dining location. He loves shakes, and this place is the be-all-end-all of milkshakes.
The restaurant does not take reservations and has a very casual atmosphere. You order at the counter, take a location buzzer, check-in with the host staff letting them know you ordered, and they seat you when a table opens up. We stood in line for about 15 mins for the counter, and then another 15 mins to be seated. The food came shortly after being seated so all in all, not a bad turnaround. We split a burger, Brussel sprouts, wings, and chips and queso. My son enjoyed grilled cheese with sweet potato fries. And the pièce de ré·sis·tance: a massive chocolate shake for my toddler.
Go here hungry, and you will not be disappointed.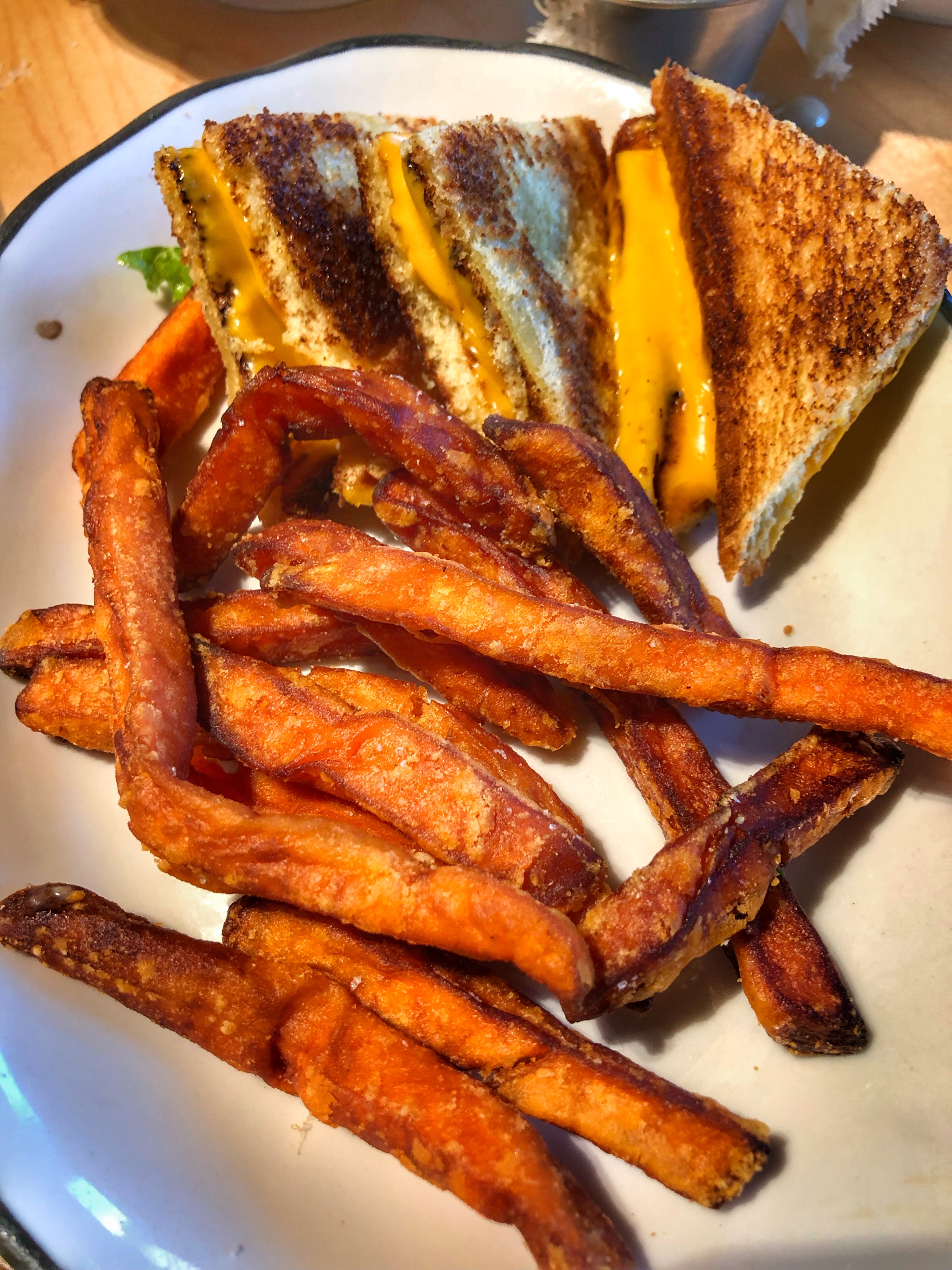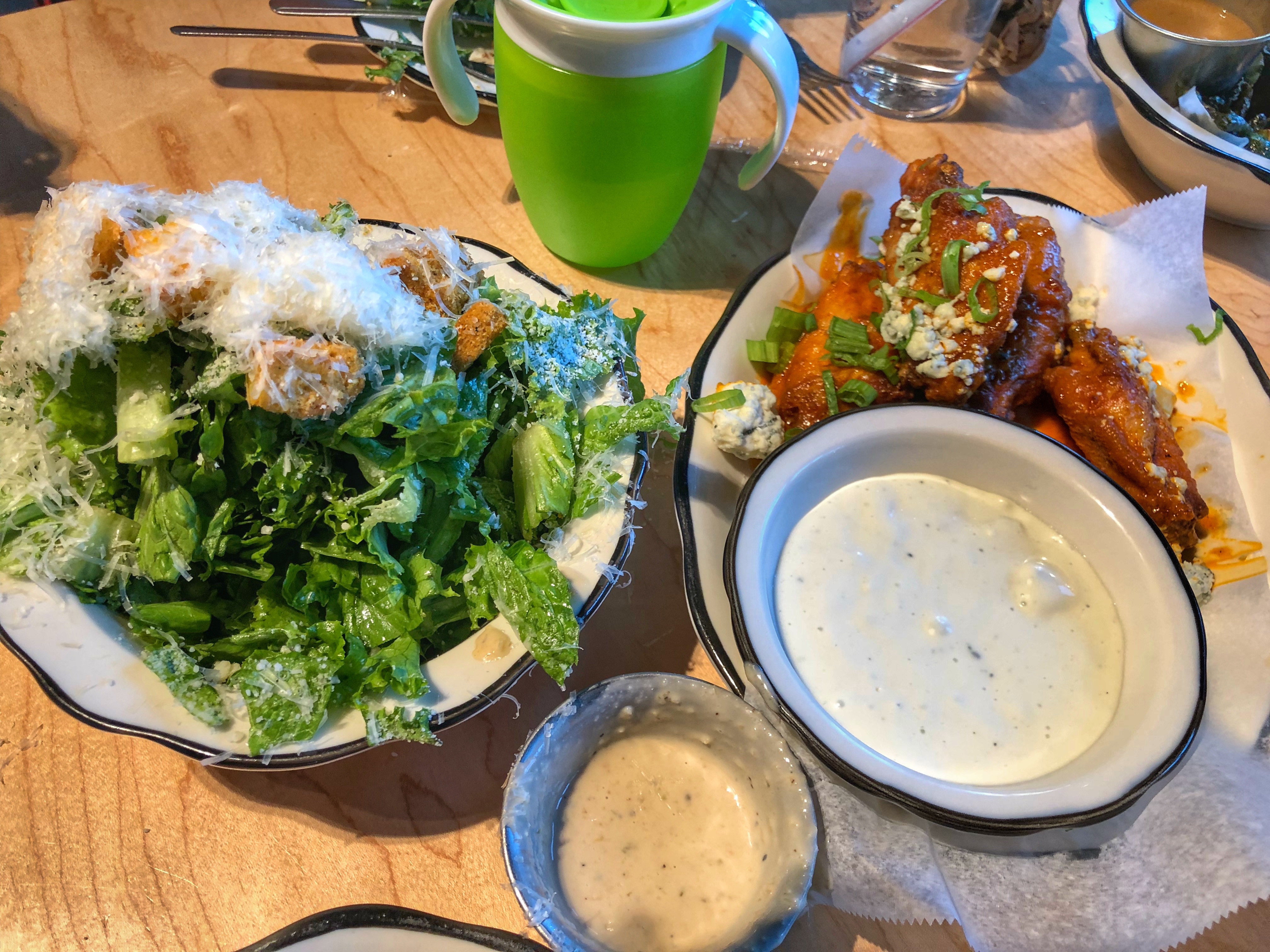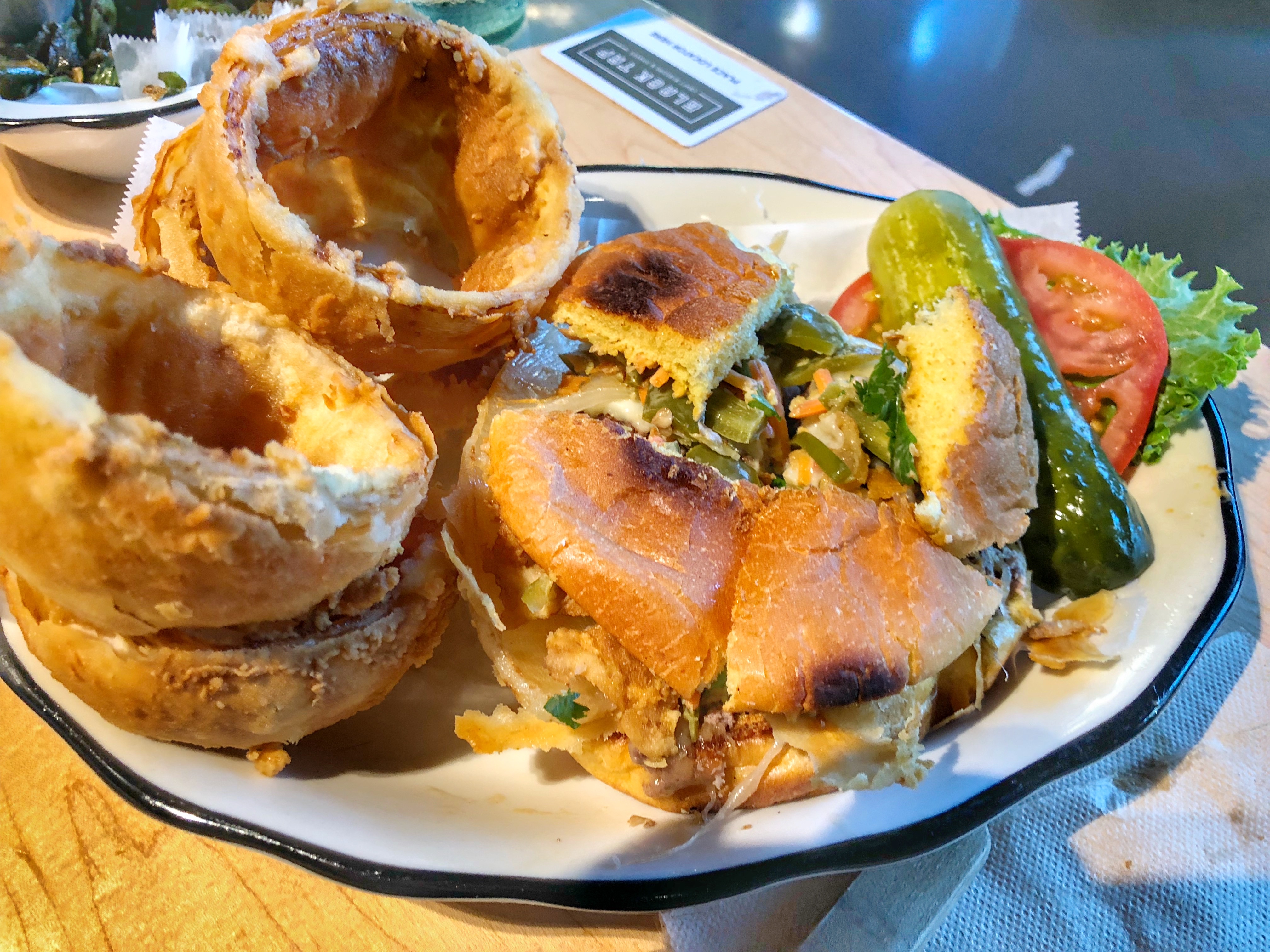 Day Four - Sunday - Disneyland Hotel
Breakfast: Goofy's Kitchen (Disneyland Hotel)
$39 per adult, $23 per child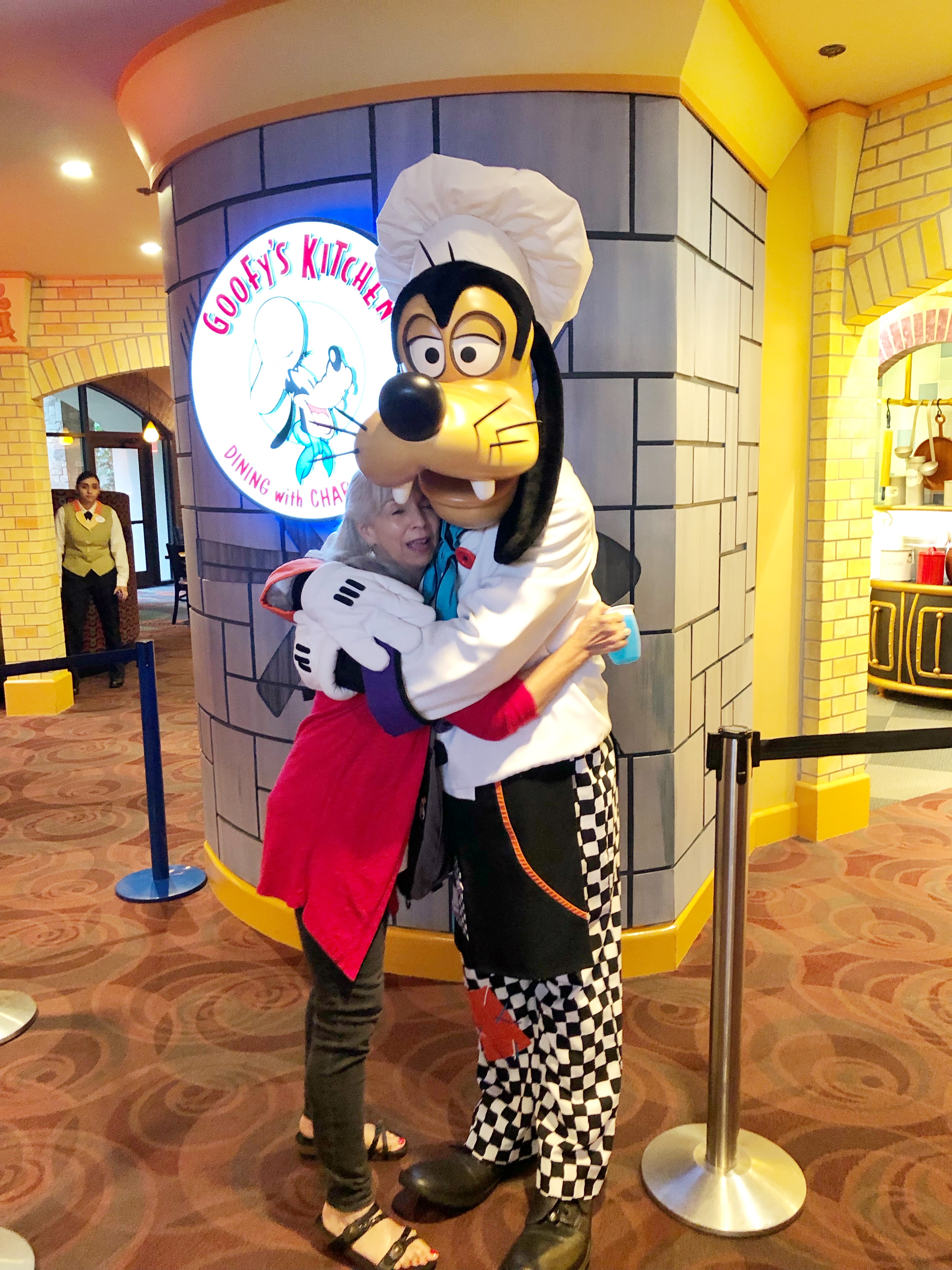 Our last morning in Disney! Since we stayed at the Disneyland Hotel, I saved Goofy's Kitchen (located on-property) for our last meal. This was another Character dining experience.
Our reservation was early enough (around 7:30 am) that we almost had the place to ourselves. Goofy was waiting to take pictures as we entered plus some favorite characters walking around. The food was delicious, with so many fun options. Every few minutes, the characters did a dance around the restaurant, and there was no lack of interaction. Each character spent at least 10 mins with my son, all of them multiple visits. The hostess also asked if we were celebrating anything and the staff brought out a cupcake for his birthday.
It's really a toss-up between this Character dining and Mickey's Tales of Adventure for our best experience. Mickey's is a bit more "high end" while Goofy's is casual. Don't miss out on this spot if you're looking for a fun character immersion!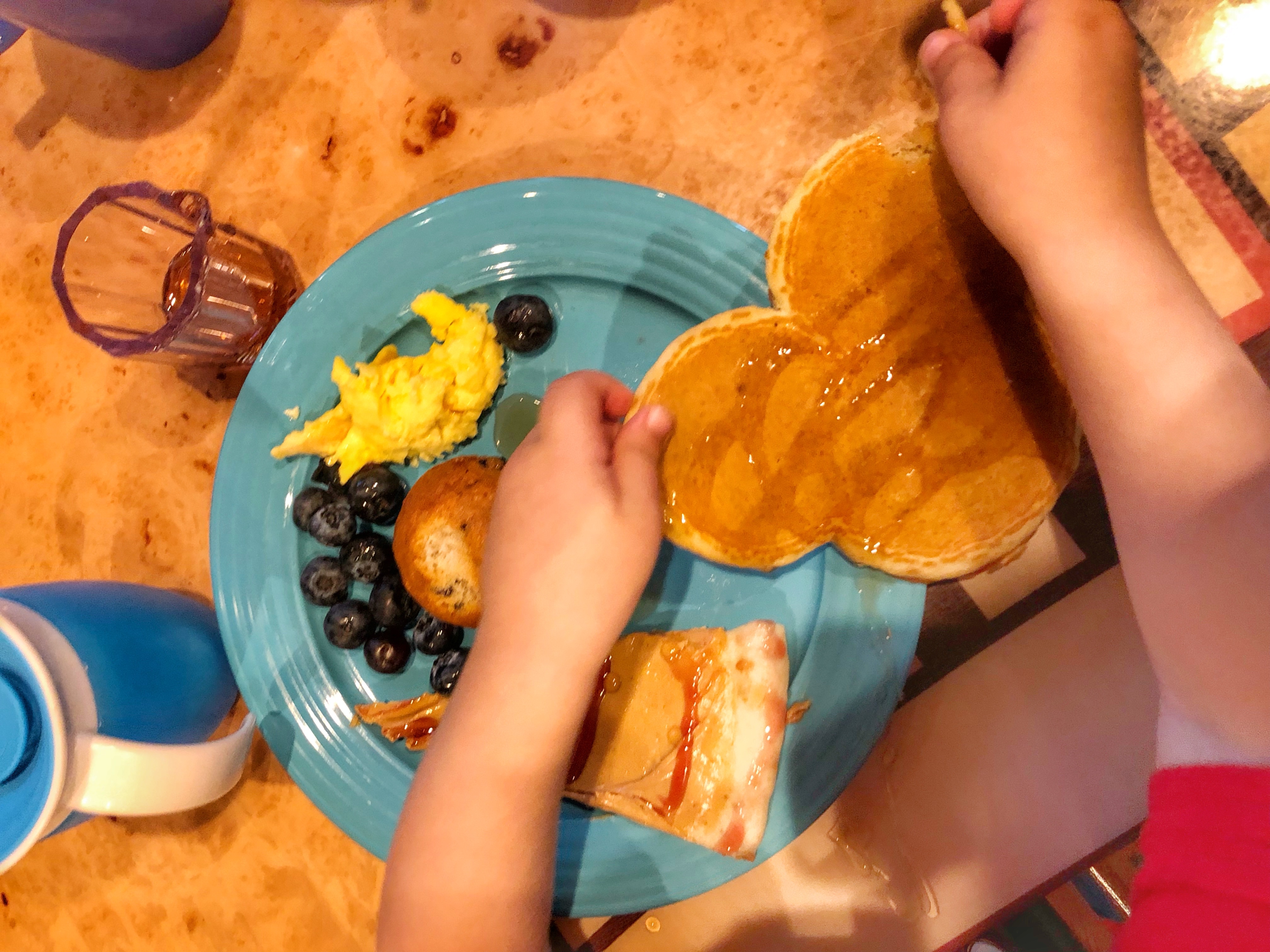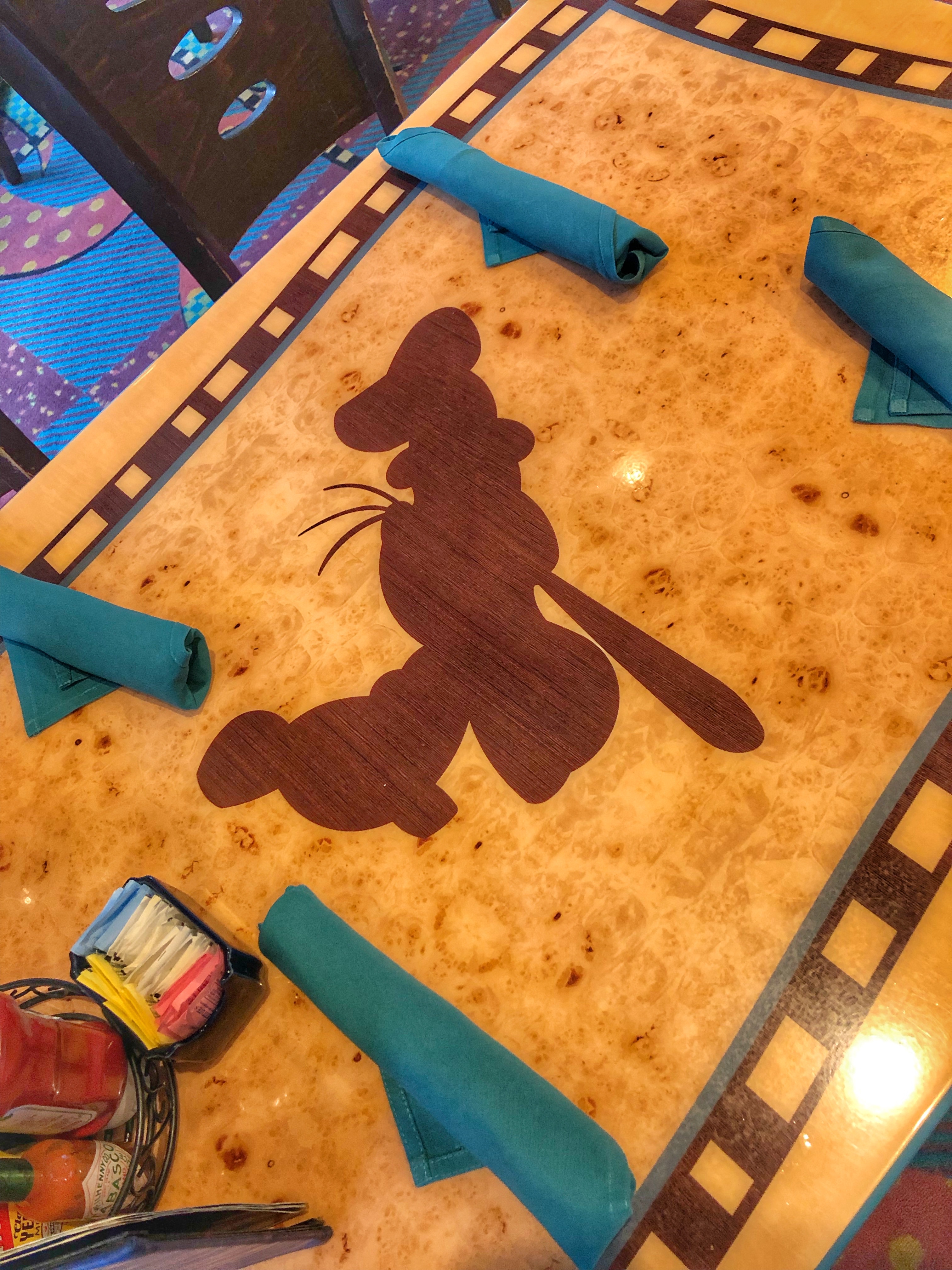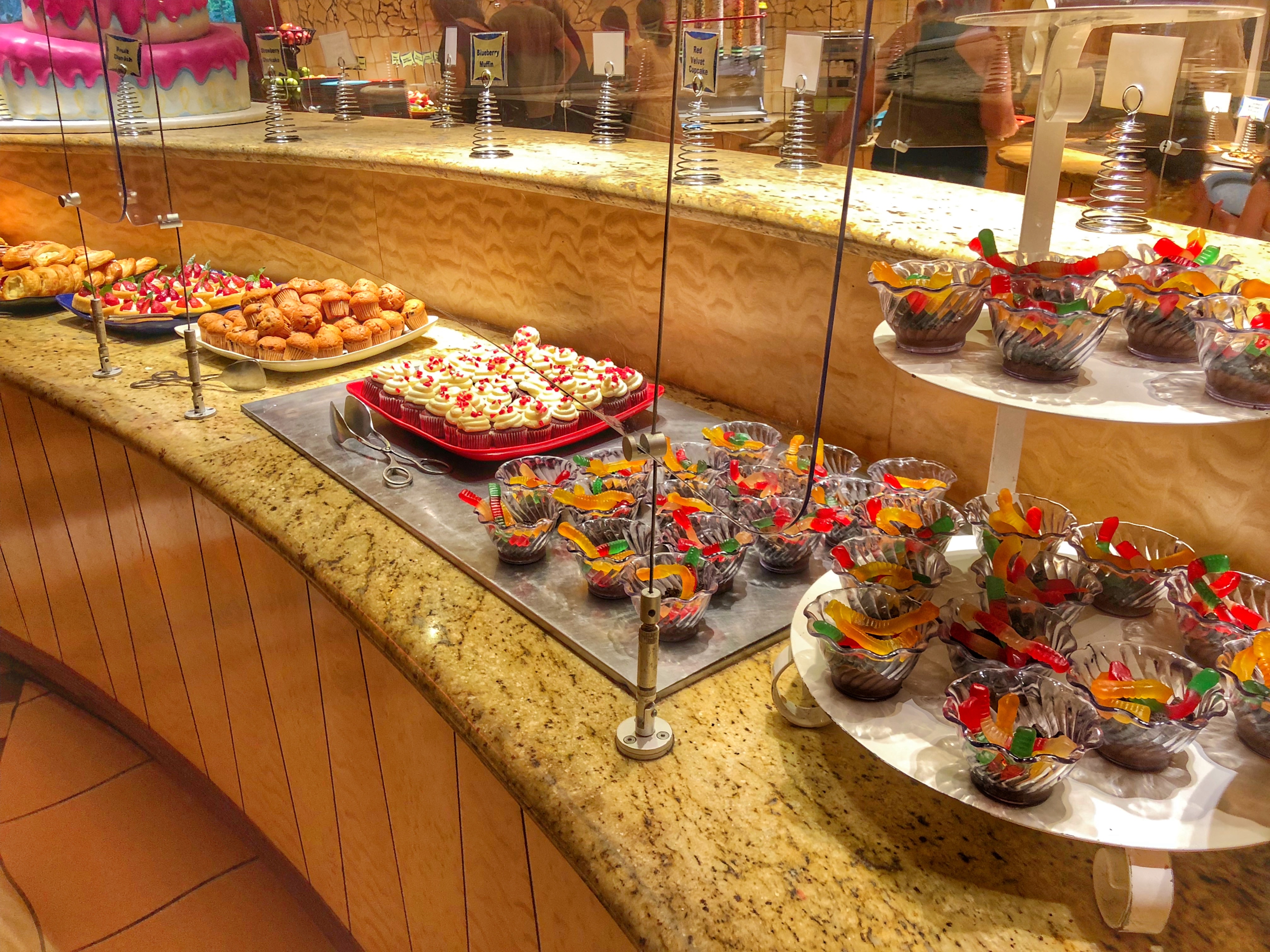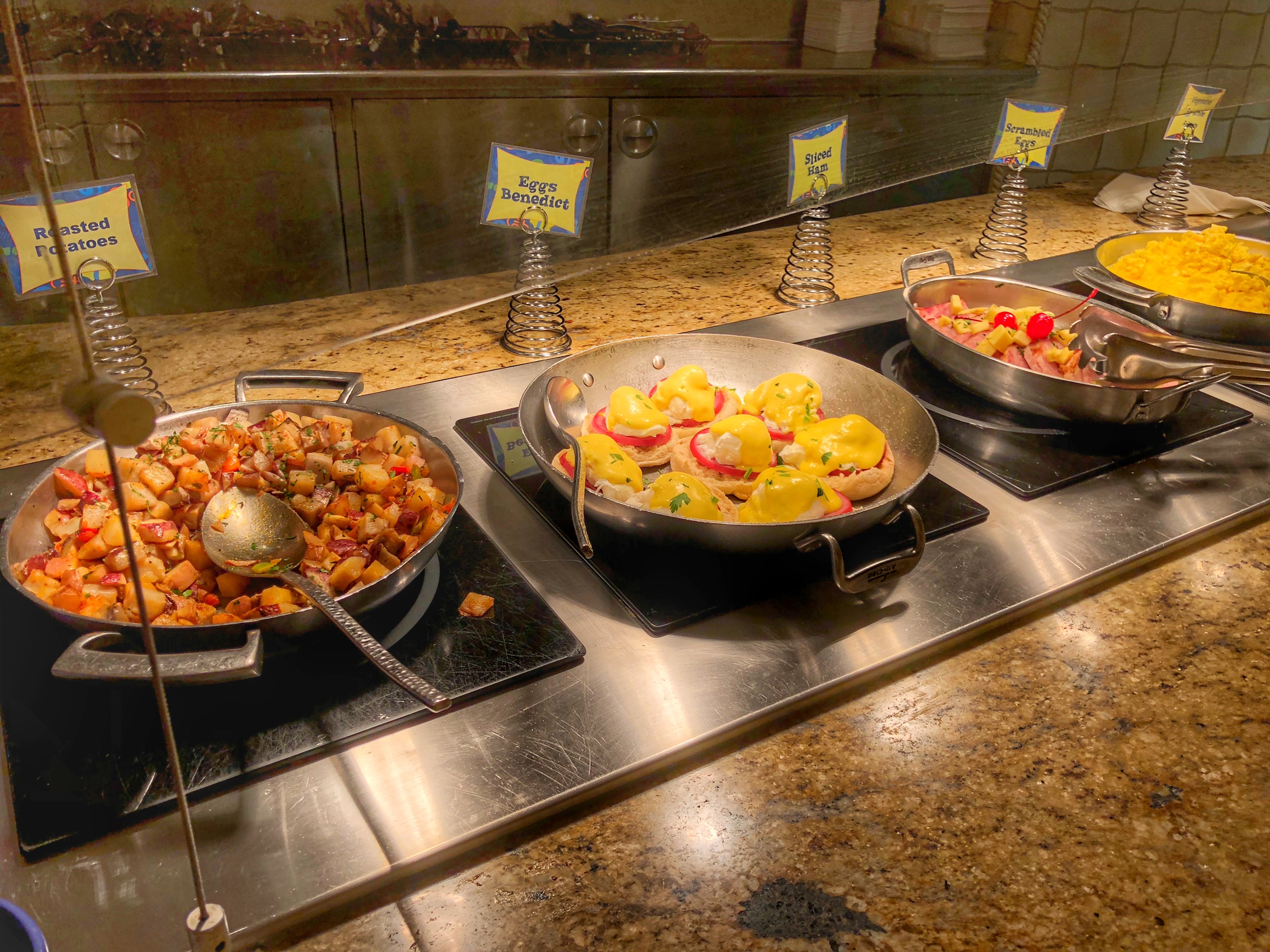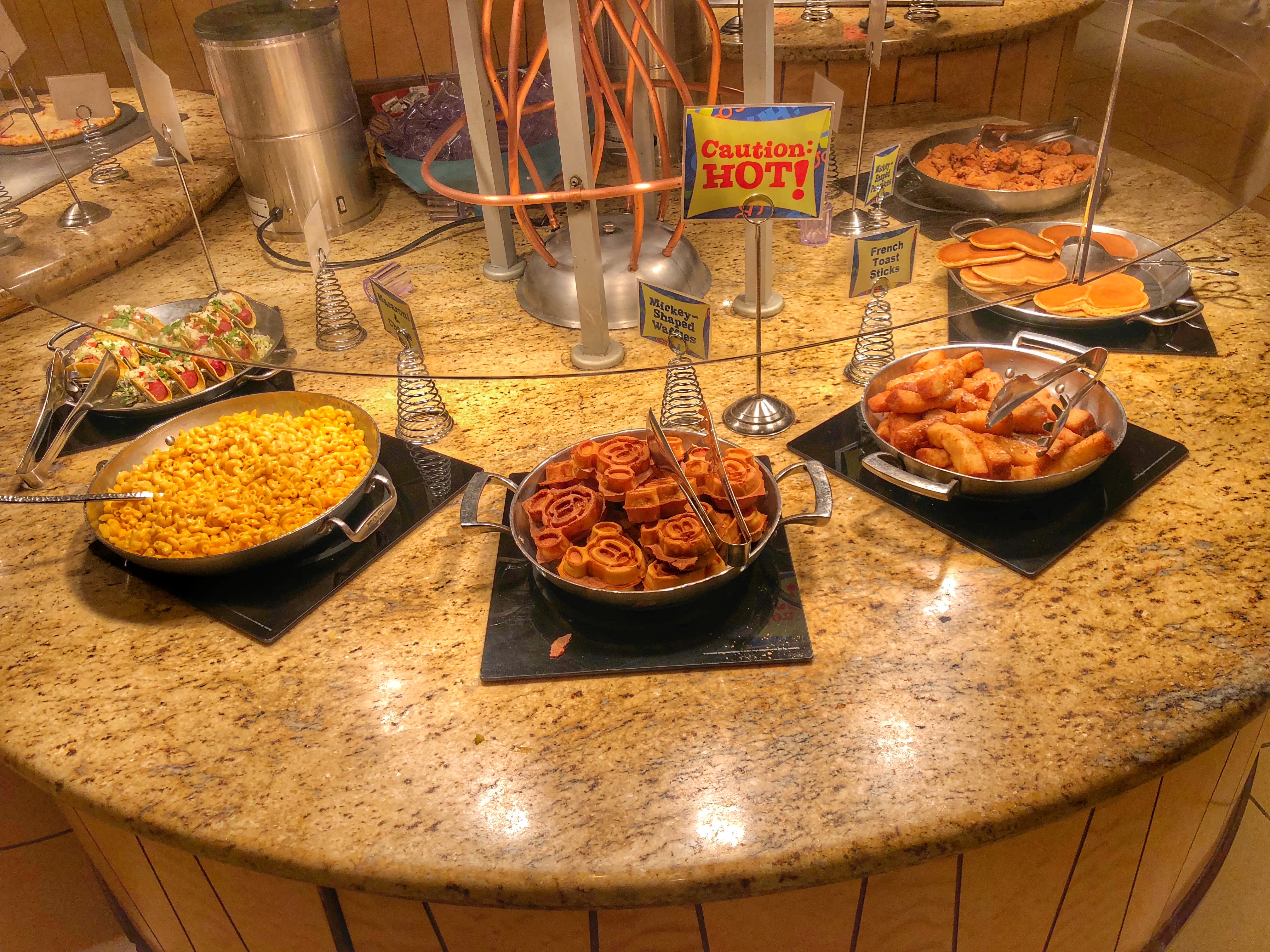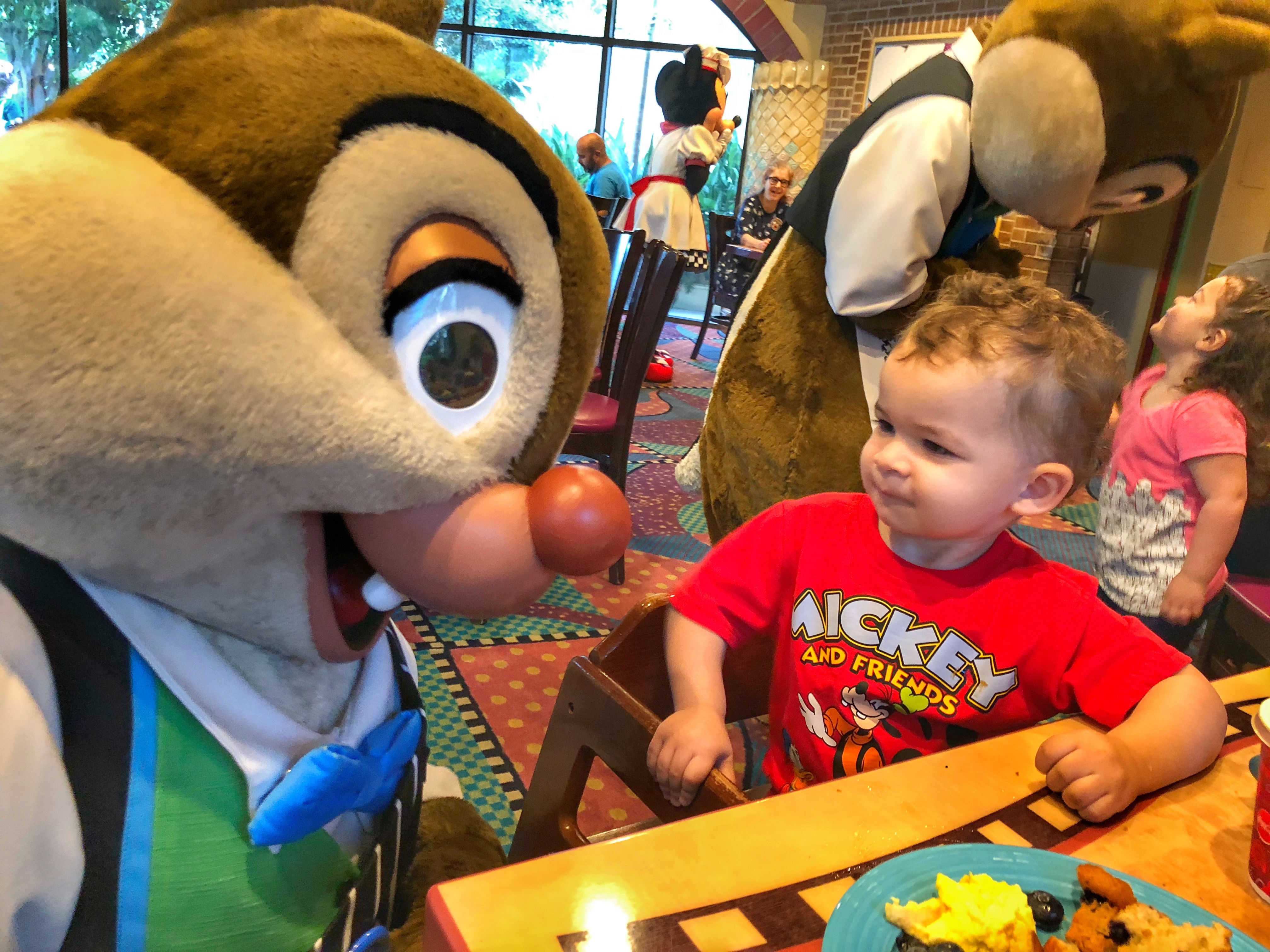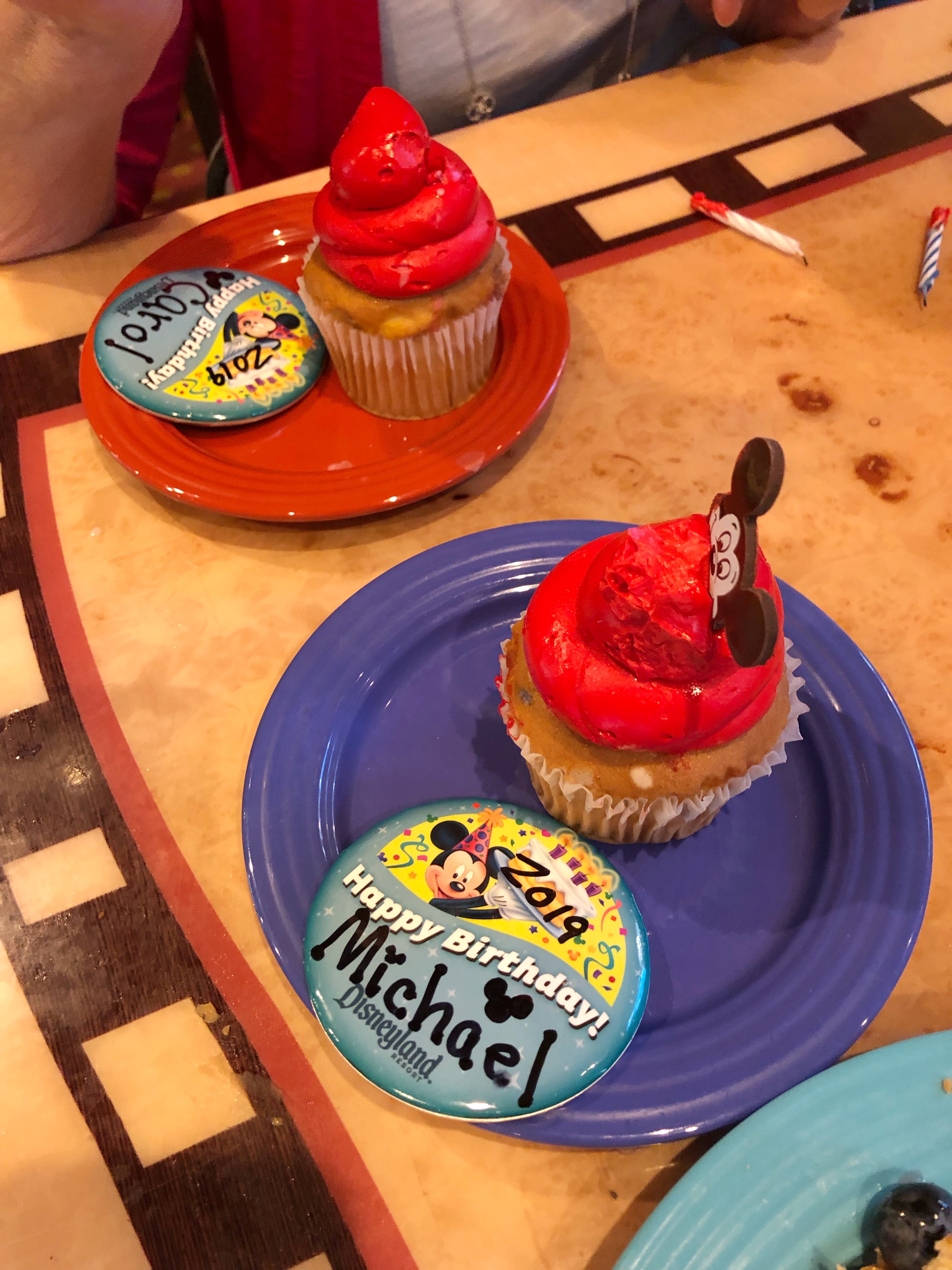 That's a wrap for my Disneyland dining experience! Happy feasting!