For Michael's third birthday, I went with a dinosaur theme. Since we're living through a pandemic, we kept things small (three little buddies we see every week), and I set up all the decorations myself. Linking the items I used, and some photos captures below!
---
Party Decorations
Dino Party Balloons and More
Great collection of dinosaur balloons, balloons for a garland, simmer backdrop, and banner. The only thing you need is the garland strip.
Balloon bouquet with big number 3
Cute dino bouquet and comes with a big number three.
Dino banner, plates, cups, and utensils
Perfect to use for serving food and drinks. Nice quality.
Balloon pump
I've used this for multiple events, worked on all the balloons listed above.
I also bought a small helium canister from Michael's store - linked here
---
Party Favors and Goodies
Dino goodie bags
Good size bags - they fit all the goodies below and worked perfect as a party gift.
Dino slap bracelets
Fun colors, dinosaurs can be interchanged.
Mini glow in the dark dinosaurs
We used these for multiple things - goodie bag, cupcake toppers, and froze some in ice to make "dino eggs."
Dino bubbles with rattle
Who doesn't love bubbles?
Dinosaur masks
Fun, soft masks the kiddos used for imaginary play.
Dinosaur sunglasses
For the cool kids out there.
Dinosaur stickys
Lots of colors.
Light up jelly rings
This was a party favorite.
Wind up robots
My toddler loves winding these up.
---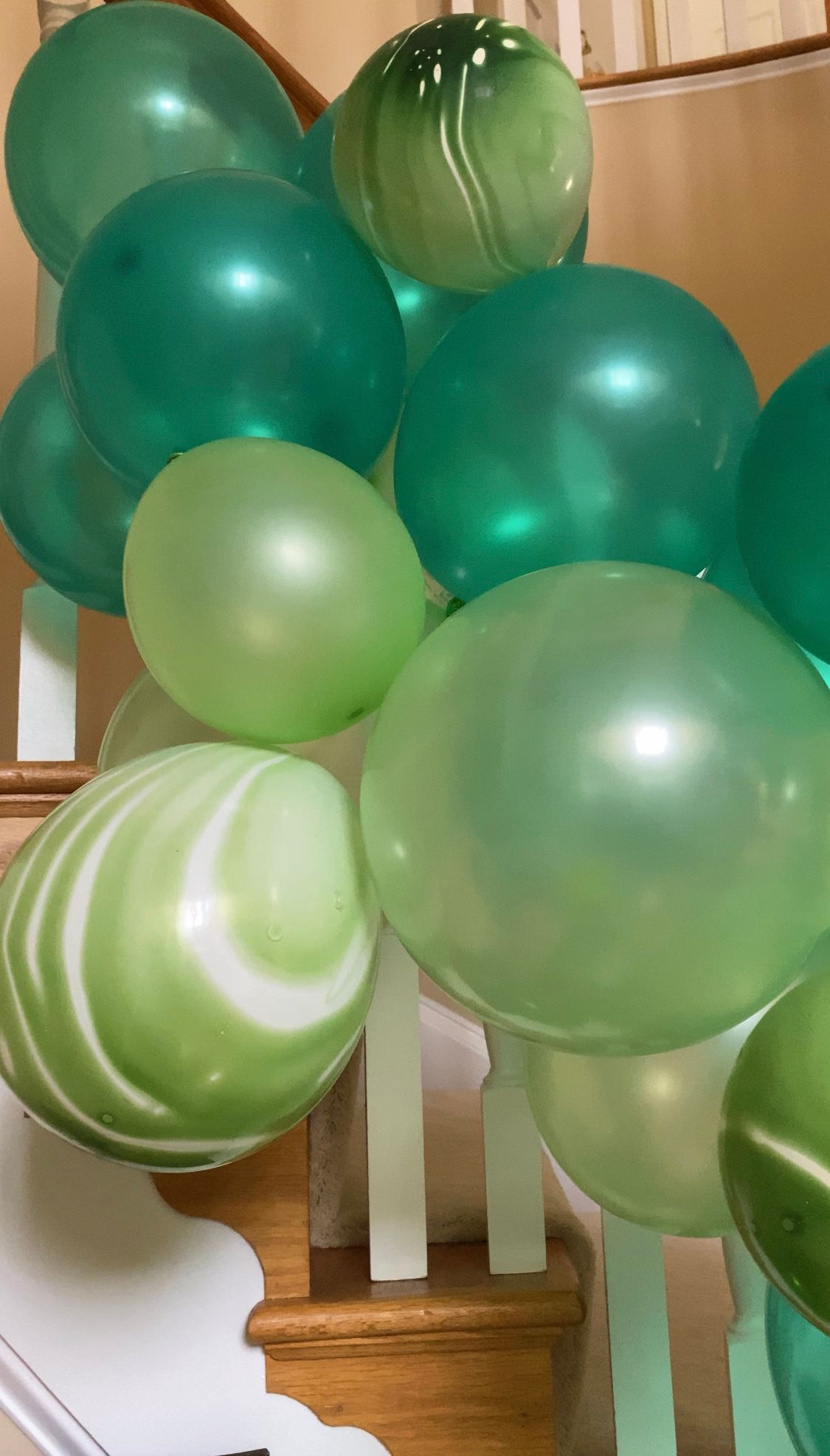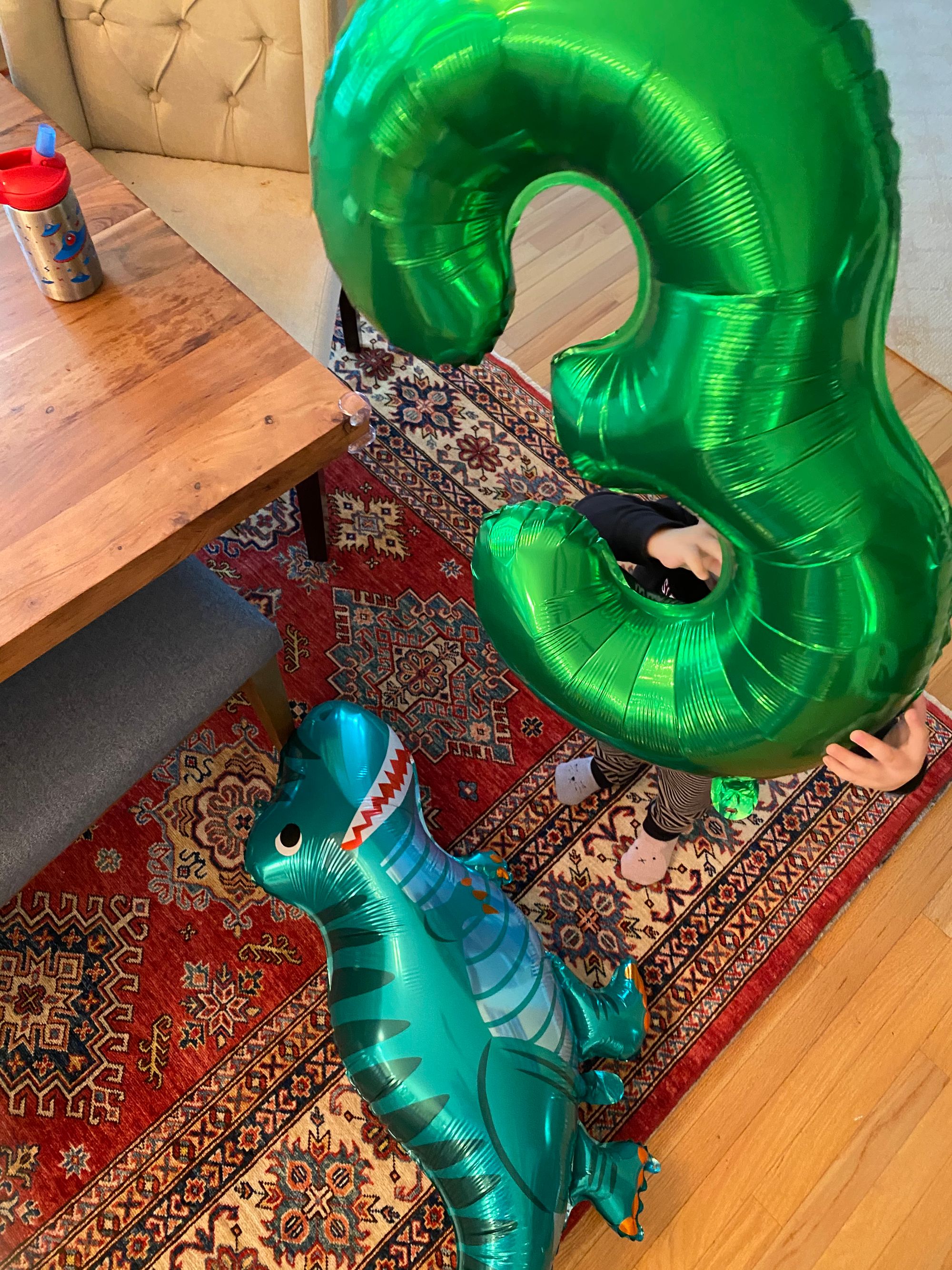 Please note, as an Amazon Associate I earn from qualifying purchases.