It's officially summer in San Francisco which means hotter temps and finding fun indoor activity options for the little one. A place I love taking my toddler is the SFMOMA. I've been taking Michael to museums since he was a newborn and the Museum of Modern Art has become one of his favorites. There are countless rooms to stimulate his mind and it's a place I feel comfortable letting him roam around (with close supervision, of course.)
One thing I try to avoid when dealing with a toddler is crowds. Below, I've outlined our typical routine to get the most out of our visit and avoid big crowds at the SFMOMA!
---
Book tickets ahead of time and aim for a weekday
We are SFMOMA members and booking tickets is easy online (even if you aren't a member.) For specific events (like the Andy Warhol exhibit) timed entry is required so I double check which day of the week has the first time slot of 10 AM available and book it. Smaller crowds on weekdays and I feel less self-conscious about letting a toddler run around.
Arrive at opening time and have a screen shot of ticket ready to show
This really applies to any day you go to the museum. Booking ahead and arriving at opening ready to go with ticket in hand will save a lot of time from having to wait in the ticket line. Entry is on the second level where staff will scan your ticket and give you a SFMOMA sticker. Jump on the elevator and head to your first stop. I always go to the museum with an idea of the exhibits I want to see first then flow where I will after.
Enjoy the more popular exhibits first
If I have a 10 AM exhibit entry I head straight there and enjoy the less crowded walk through. For example, today we went to the Andy Warhol exhibit with hardly anyone else around us. I was able to let Michael explore each room without any rush and had some beautiful photo moments. As we were leaving, around 10:45 AM, the line to enter was starting to get packed (great for the museum!)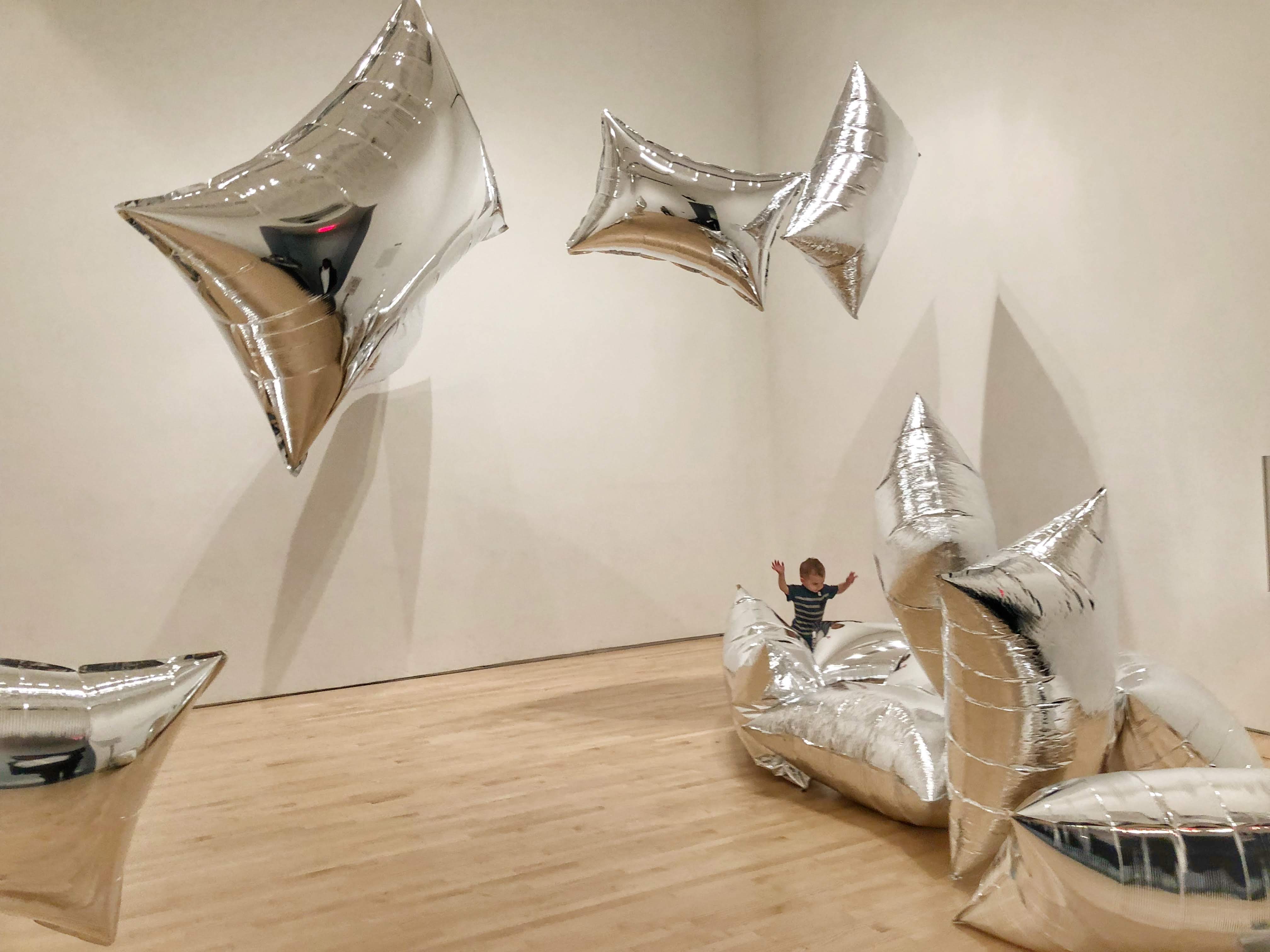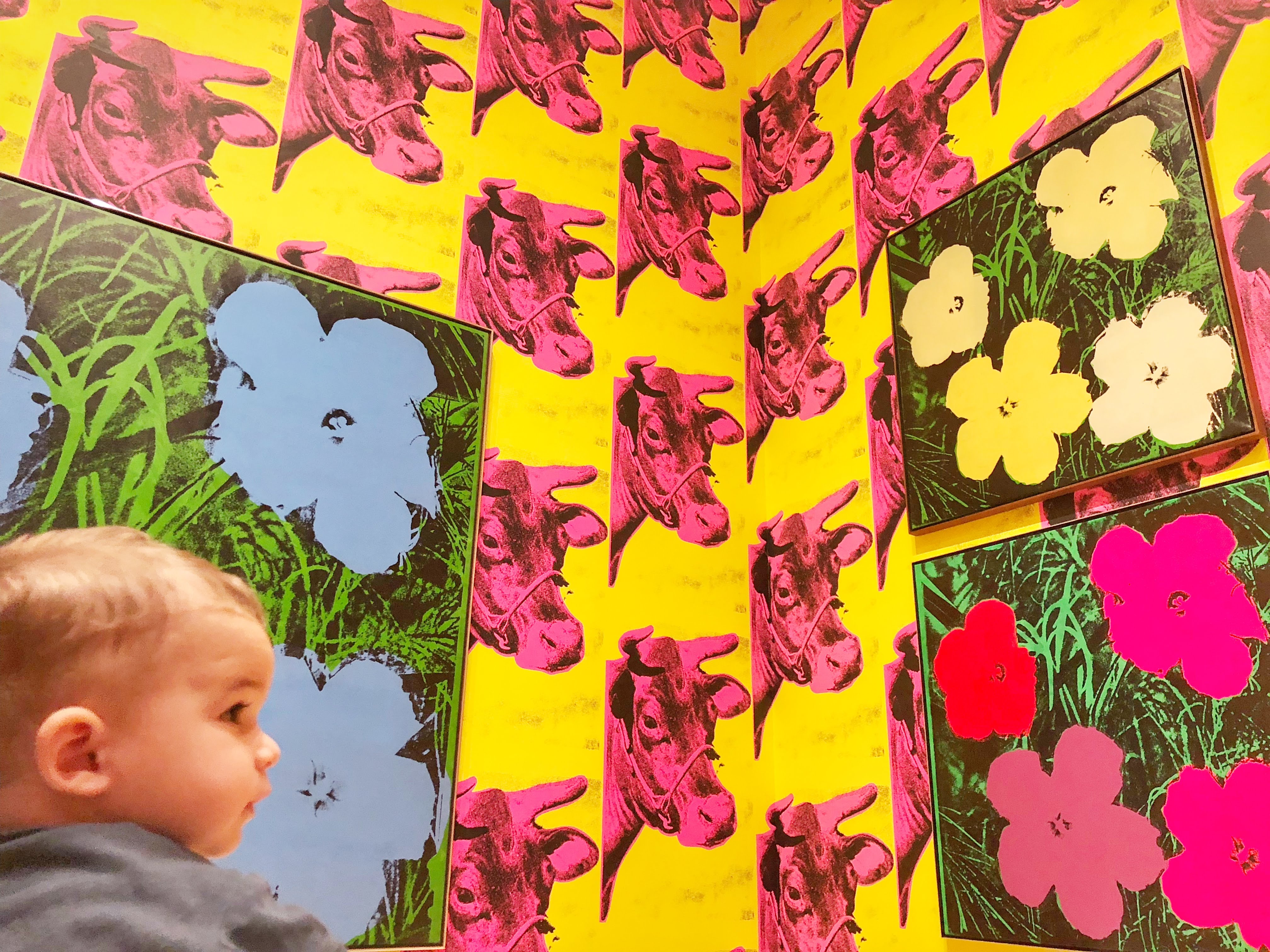 Coffee and snack break!
What has become a mommy/Michael tradition: heading to the Sightglass cafe on the 3rd floor after hitting my top exhibits, grabbing a coffee for me + a muffin for Michael, and taking a snack break in the nice digital area. This is a total "me thing" but I've found it gives my toddler a moment to chill after a lot of stimulation and refuel before hitting other exhibits. Plus, I love Sightglass coffee!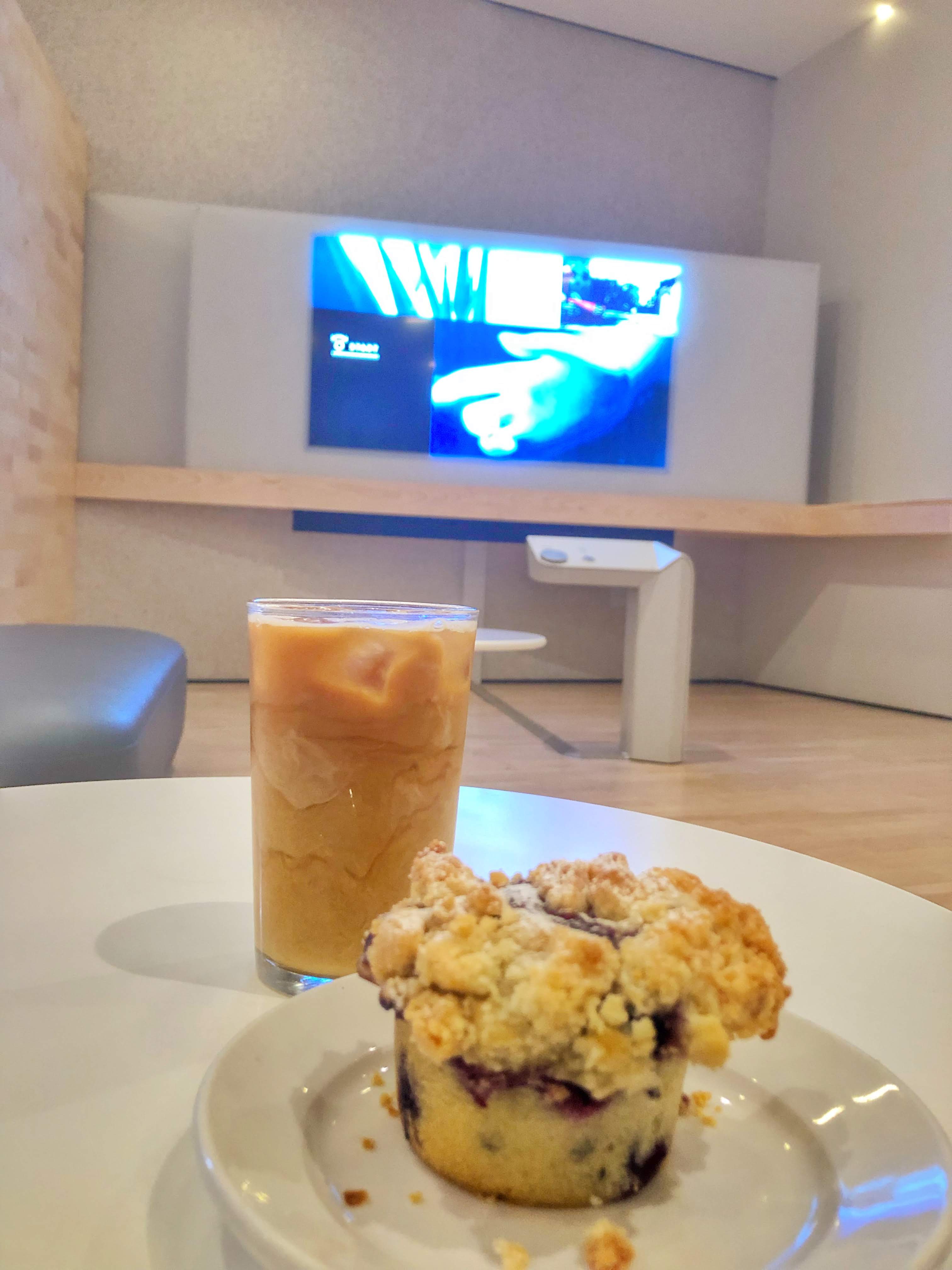 With most of the other museum goers starting to hit the popular exhibits around the time we're stopping for a snack, the cafe isn't crowded yet. People usually start rolling in around the time we finish up.
Explore at will
With a little caffeine in my system and Michael's tummy nice and full we wander around. The museum is humming with activity at this point so we go where the wind takes us and find the less dense areas of people. Once I start to notice Michael becoming a little overstimulated, it's time to head out. This is typically around the 2 hr mark and it's time for lunch anyway!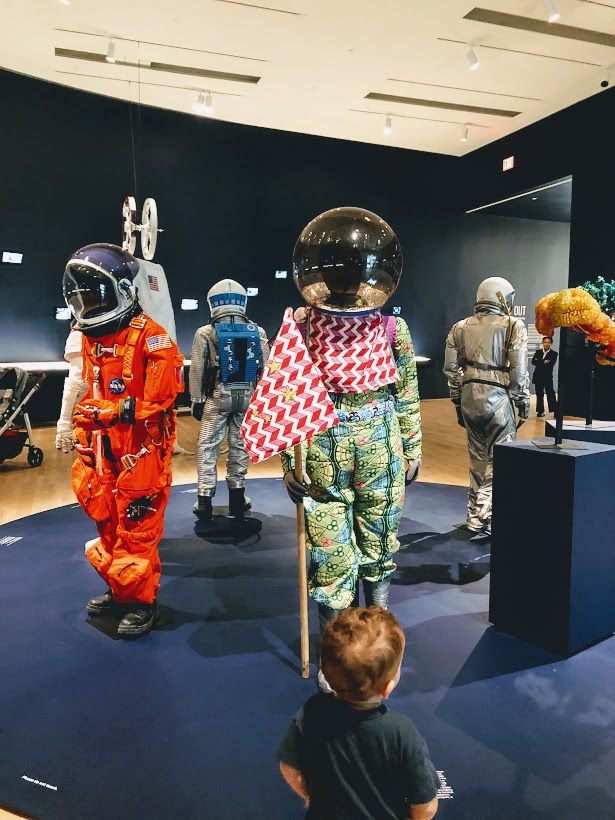 ---
That, in a nut shell, is the classic "mommy/Michael do SFMOMA" day. Arriving at 10 AM and heading out around 12 PM, it's a great morning activity and the more exposure to museums Michael has the more he understands the enjoyment and etiquette.
For all information SFMOMA, check out their website:
San Francisco Museum of Modern Art
Happy wandering!