Even before I had my son, I knew I would take my kids to Disney to celebrate their early birthdays. My aunt started the tradition with her son years ago and I loved the idea. Luckily my husband was totally on board too and I was able to start planning our first trip months in advance. Now we're back after an amazing adventure and I have highlighted below the stages of my planning plus a few notes in retrospect.
Three months before the trip
Picking a date for the trip is obviously the most important first step. Normally I would research the best off season dates to visit but for this trip I knew we would want to be in Disneyland on my son's actual birthday (Sept 7.) The date worked out well as it aligned with most kids going back to school, the end of tourist season and the start of Halloween time in Disney!
There are a number of "Disney crowd tracker calendar" websites out there that will give you an idea of best and worst times to visit. I like this one because it breaks down visitors by park: Disneyland Crowd Calendar
Knowing the date, I started looking at hotel and package options. For our first trip I wanted to stay on Disney property - full immersion into the land of Disney, ability to use our room keys as credit cards at the parks, and the biggest piece was Magic Morning hour which allowed us into a park one hour before opening time.
There are three on property options: Grand Californian - luxury, Disneyland Hotel - mid-level, and Paradise Pier - budget. To get a feel for each property I looked at reviews and videos. One of my favorite YouTube reviewers was the BookishPrincess - I loved her videos and was able to get a good idea of what the hotels had to offer. Disneyland YouTube reviews - BookishPrincess
Ultimately I decided on booking a two room family suite at the Disneyland Hotel coming in on a Wednesday night and leaving on a Sunday morning with "one park per day" passes for three days. The hotel cost was substantially less than the Grand Californian and Paradise Pier didn't have any suite options available. Also, Disneyland Hotel went through renovations not too long ago so the rooms are nice and updated plus a little closer to the park than Paradise Pier.
Next step was deciding who to book my package through. I discovered the world of Costco travel a few years ago when I met a couple on an Alaskan cruise who had paid LESS than I did for their trip but had been majorly hooked up with upgrades booking through Costco. Now, I always look at Costco options when I plan something like a cruise or a trip that has a lot of pieces (i.e. Disney.) Seriously, here's an article on how Costco is killing it in the travel industry: Benefits of Costco Travel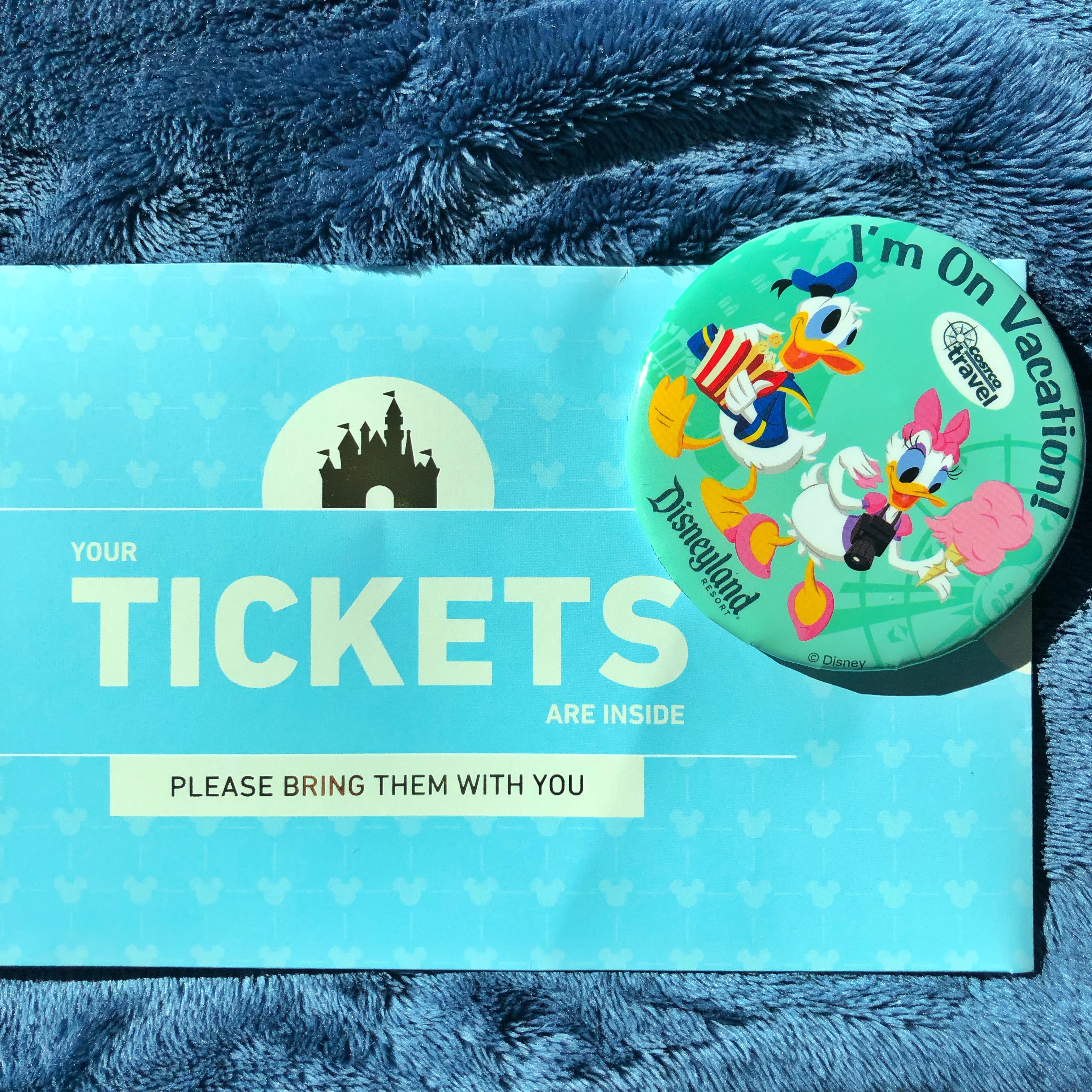 For this trip, the Costco hotel prices averaged just a little less than booking directly through Disney and came with a $185 gift card to use. Easy sell for me. I was also able to play around with the different park pass options to see which ones worked best for my budget and then add them onto my package. I only needed to put a $200 deposit down and the reservation was able to be canceled up to about a month in advance (which was when the full payment was due.) Travel protection is also offered but I declined that service. One stop shopping all around! Link below for their Disneyland travel site.
Costco Travel - Disneyland
Next, I booked our flights. We flew JetSuiteX directly into Orange County (SNA) from Oakland. If you live or travel on the West Coast of the States, I highly recommend checking out JSX. Semi-private spacious planes, complementary drinks, and the best part is you only need to arrive around 30 mins before the plane takes off. For traveling with a toddler, this is AMAZING. Budget wise, the tickets are usually less than or equal to flying commercial if booked in advance.
For $20 off your first flight use code: 4798RX
www.JSX.com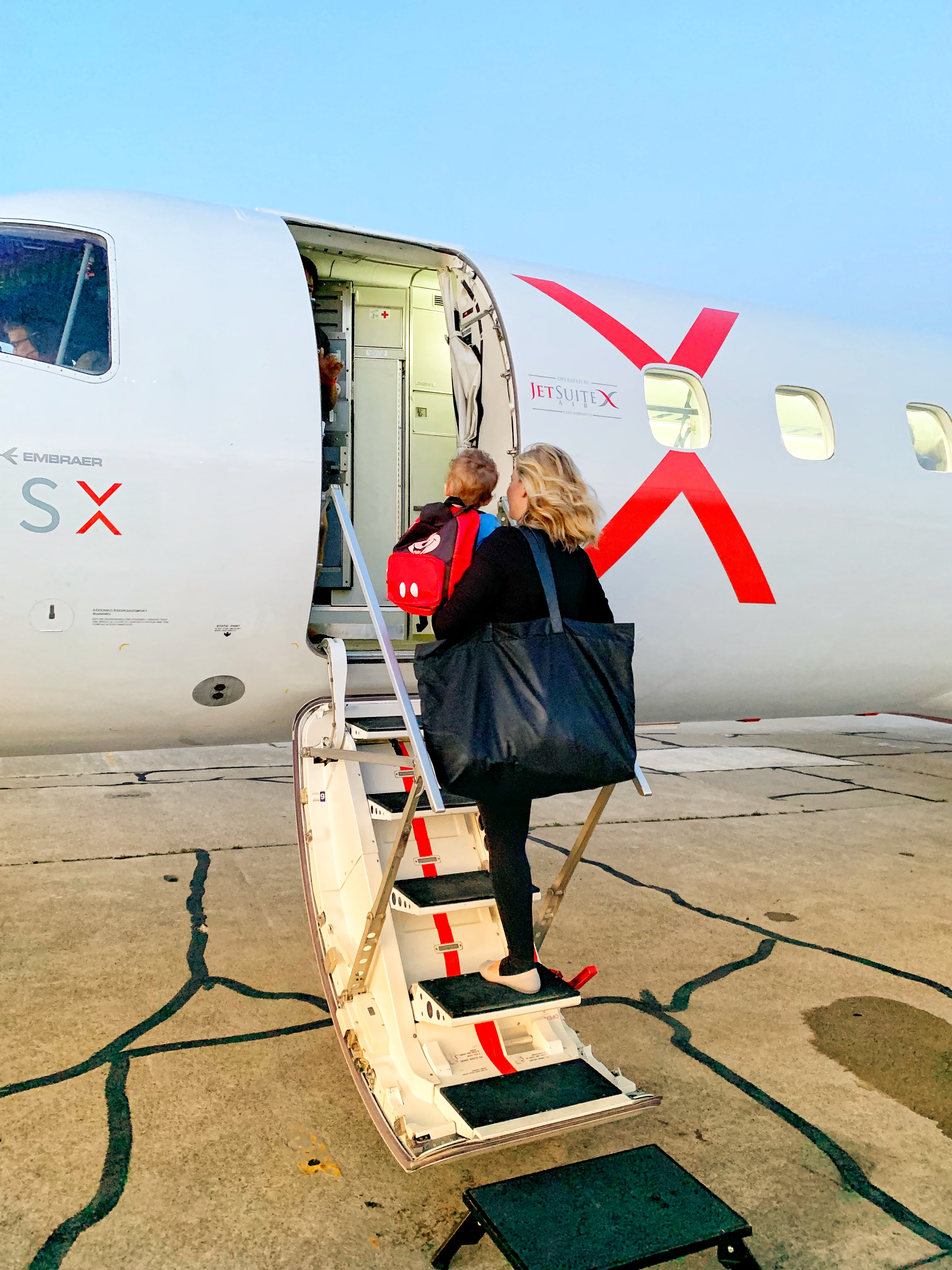 With logistics taken care of it was time for my favorite part - food planning!
Two months before the trip
Disneyland booking window for dining reservation opens 60 days in advance. For busy season it is HIGHLY recommended to reserve any specialty dining as soon as you can. Even though we were traveling after peak season I still went ahead and reserved all the popular spots as soon as the time slots were released and it ended up being a great decision (wait times were crazy for those who didn't book in advance.) Prior to this, I researched where I wanted to eat.
Check out where we ended up eating!: Dining at Disneyland
I definitely recommend downloading the Disneyland Mobile App as soon as you book your trip. This is the easiest way to book everything from dining to Max Pass and it will be your life source once you're at the park.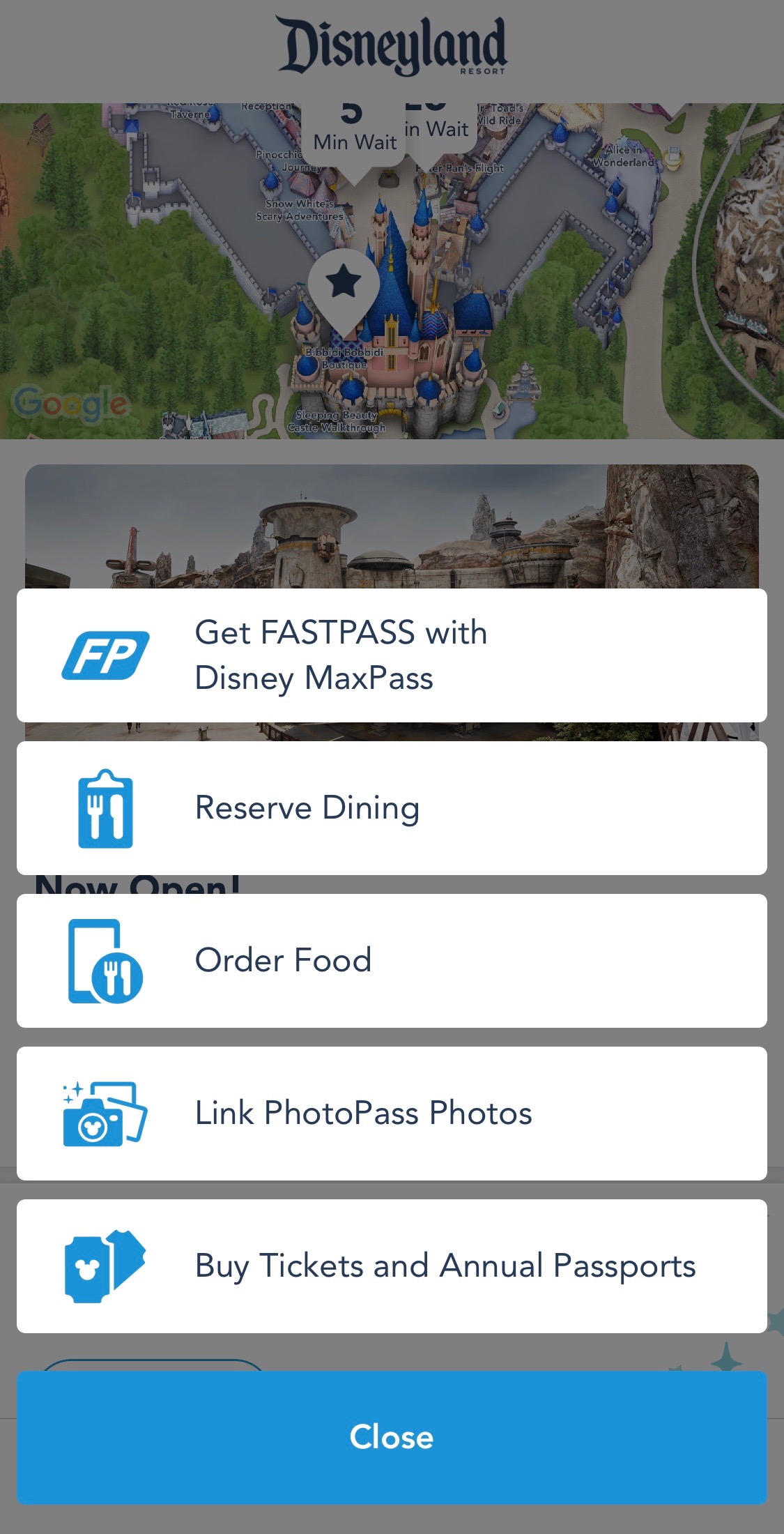 I booked all of our dining reservations 60 days in advance through the app, with the exception of Michael's bday dinner which we did at Black Tap Craft Burgers and Shakes (they do not take reservations.)
It was also important for me to know which park we would do on which day as I booked the "one park per day" pass. Obviously we'd want to eat in the park we were visiting that day. I based this on which park offered Magic Morning hour so that simplified the planning. You can check the Magic Morning times here: Disneyland Calendar
Here are some great resources on Disneyland dining:
The Ins and Outs of Disneyland Dining Reservations
I loved this instagram feed for food recs!
disneycalifoodieadventure (instagram)
One month before the trip
About a month before our take off date, I started studying the park layouts and figuring out the rides my two year old, 34 inches tall son could ride. Disneyland Park has the most options for a toddler under 40 inches, but there are some fun options at California Adventure Park too! The Disneyland app is perfect for figuring this out and has multiple search filters for heights, types of rides, age appropriateness, etc.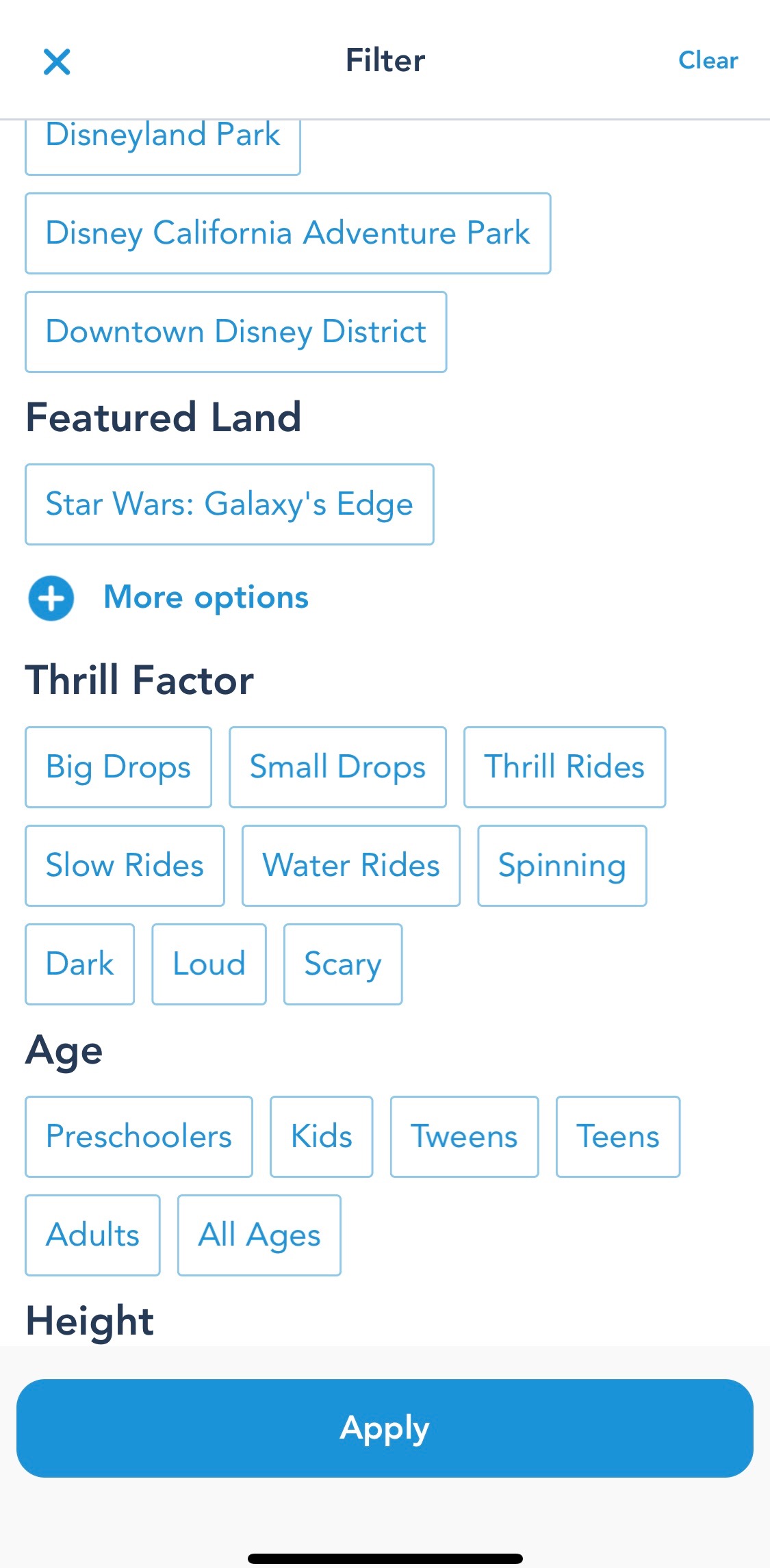 Extended blog post on our full Disneyland itinerary coming soon!
Around this time I began making a list of items I wanted to bring with us and ordering fun swag like Mickey t-shirts for Michael. I also started showing Michael more Disney related shows so the characters would be fresh in his mind. Can you say "Ohhhhh Toodles?" Mickey Mouse Clubhouse for the win.
It was also time to pay the full balance on our Costco package!
Two days before our trip
Let the excitement of packing begin! I love packing for trips, it means everything is about to happen! I'll usually have the suitcase out and start packing two days before the trip. This way, if I realize I'm missing anything, I have time to go out and grab it.
Extended blog post on our most important items for Disneyland coming soon!
Day of trip!
See ya San Francisco, we're Disneyland bound!!
Things I learned for future planning
If you can avoid weekend days/Friday nights and visit during week days - DO IT. The difference in volume of people on a Thursday vs a Saturday was huge
If you are OK with last minute planning, Disney offers some great last minute deals
Disneyland Hotel does NOT have a private entrance to Downtown Disney. On Friday we waited over 30 mins just to get into Downtown Disney and on Saturday we had to estimate extra time in the morning to make Magic Morning hour. HOWEVER, you can walk to Grand Californian and enter through their private entrance if staying at a Disney hotel which I didn't find out until after our stay
Oga's Cantina in Star Wars park has a booking window of two weeks in advance and also opens up a few same day reservations at 7 AM morning of
Wait until you're in Disney parks and can get a feel for wait times before purchasing MaxPass
I hope you have an amazing trip! Reach out if you have any questions on my planning process!